Climbing Mount Pilchuck in the snow is something that I've been wanting to do for a long time. After seeing n16ht5's recent trip report I was happy to see that there was still a decent amount of snow up there. When EBSteve asked if I wanted to go, he didn't have to ask twice. I invited my uncle at the last minute and he was in too! We hit the trailhead bright and early and were the first on the mountain.
The road was clear pretty much to the parking lot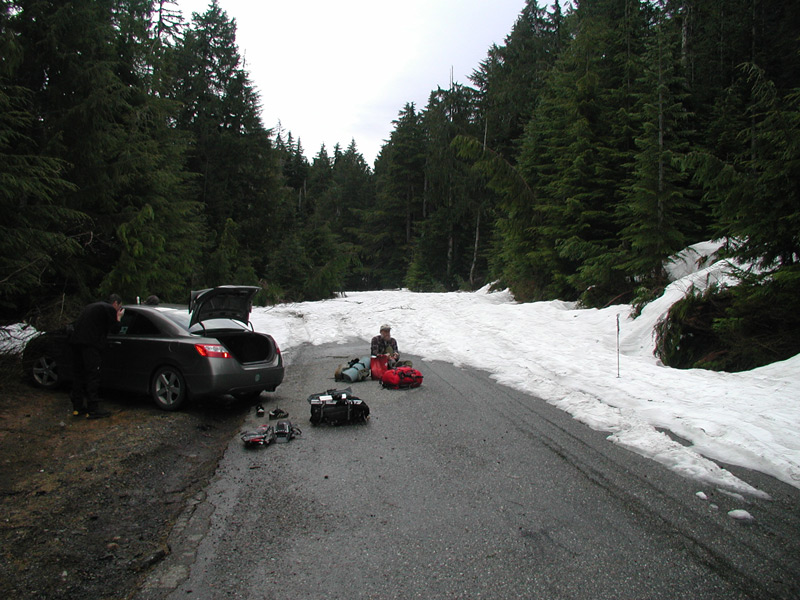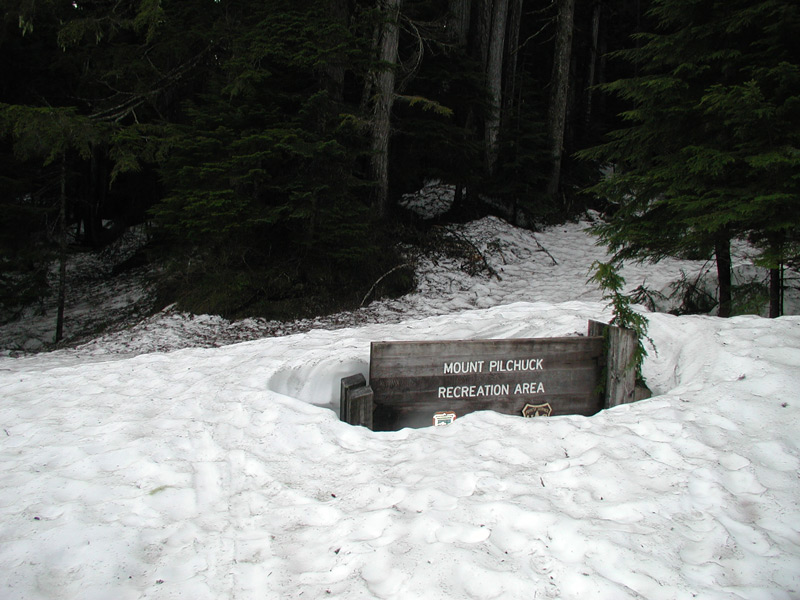 We started out with the snowshoes on thinking the snow was going to be soft at the lower elevation.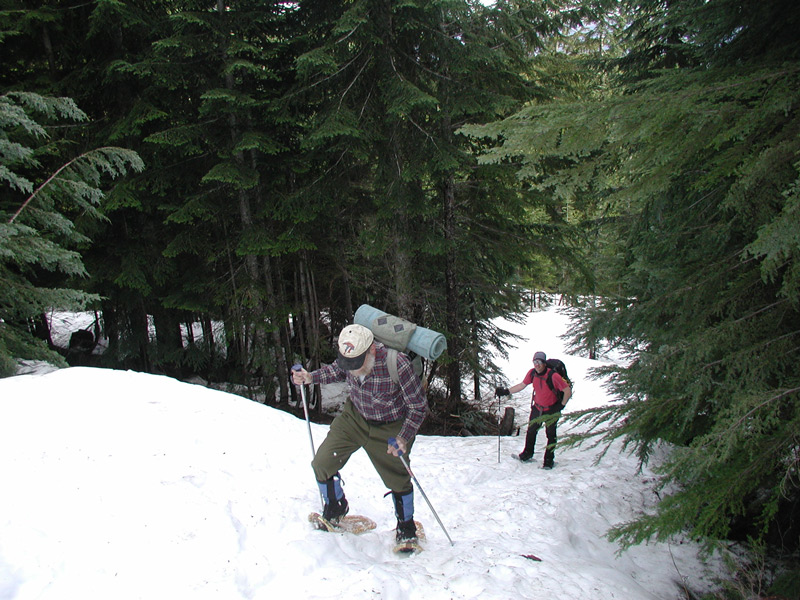 We ditched the snowshoes pretty early, didn't really need them. The snow was plenty firm.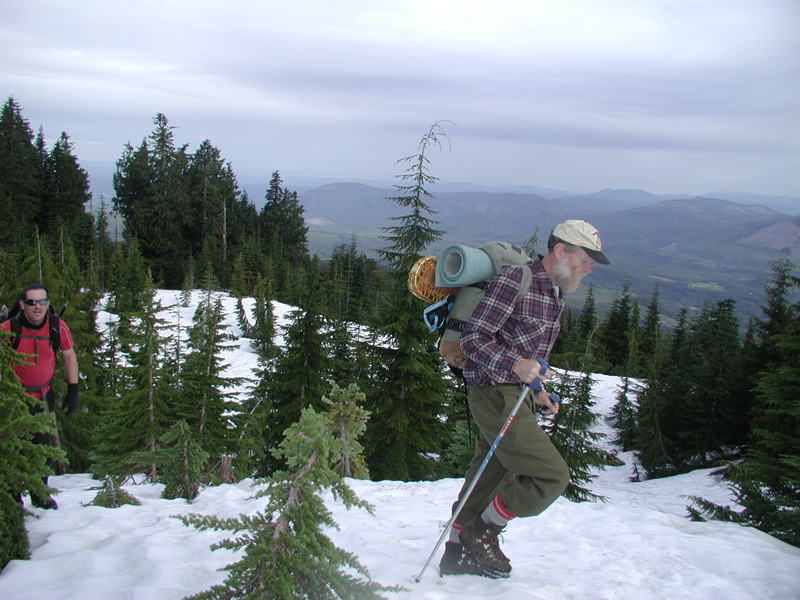 Had to lock in the hubs in a few spots. Sections of the trail were steeper than I had expected. Nice to have a little challenge here and there.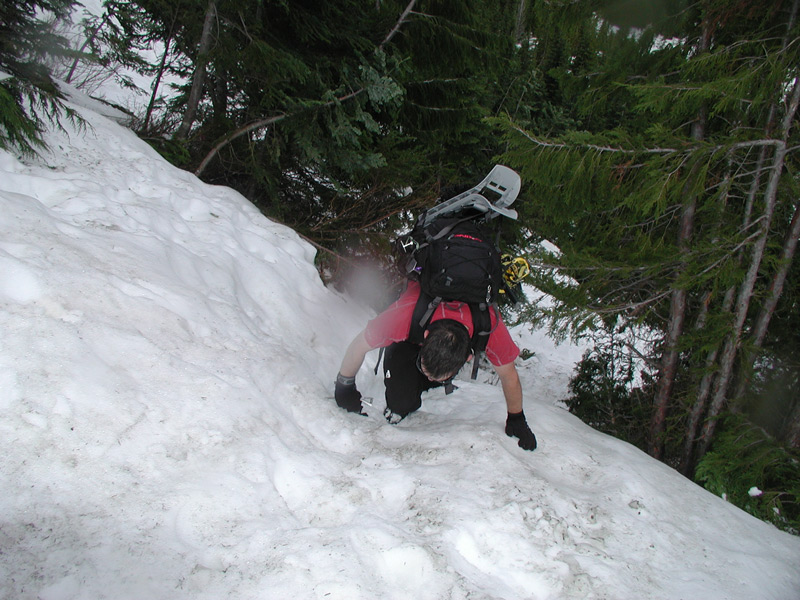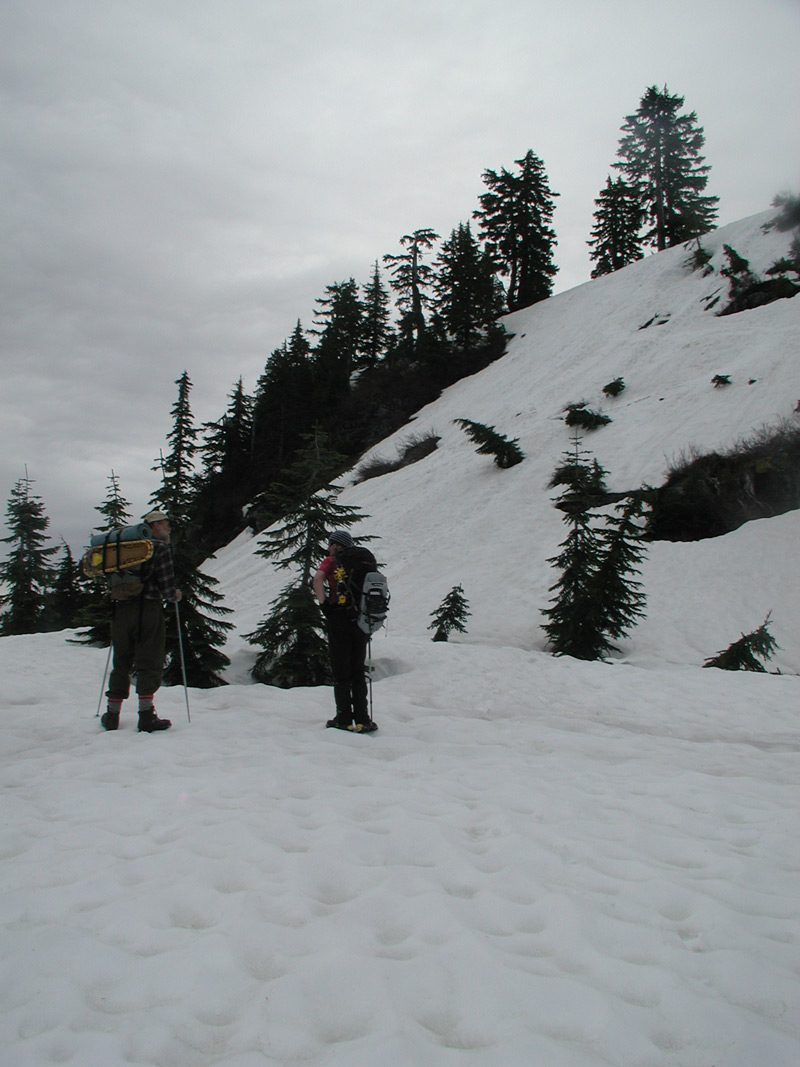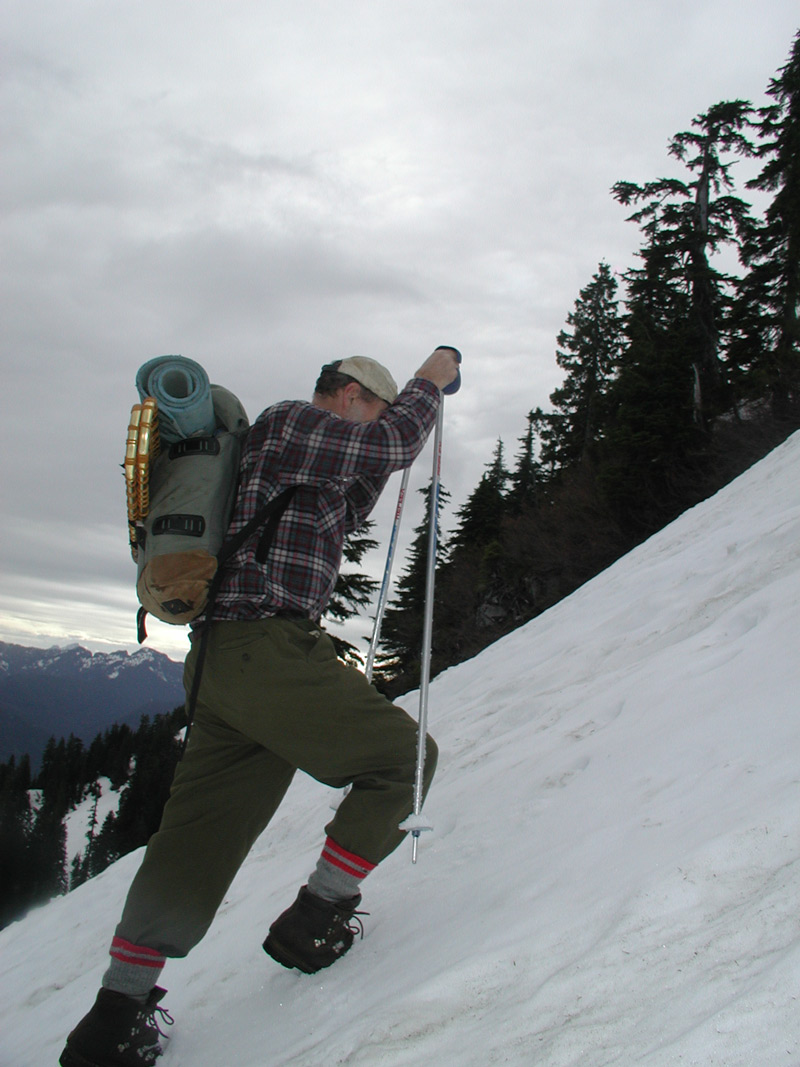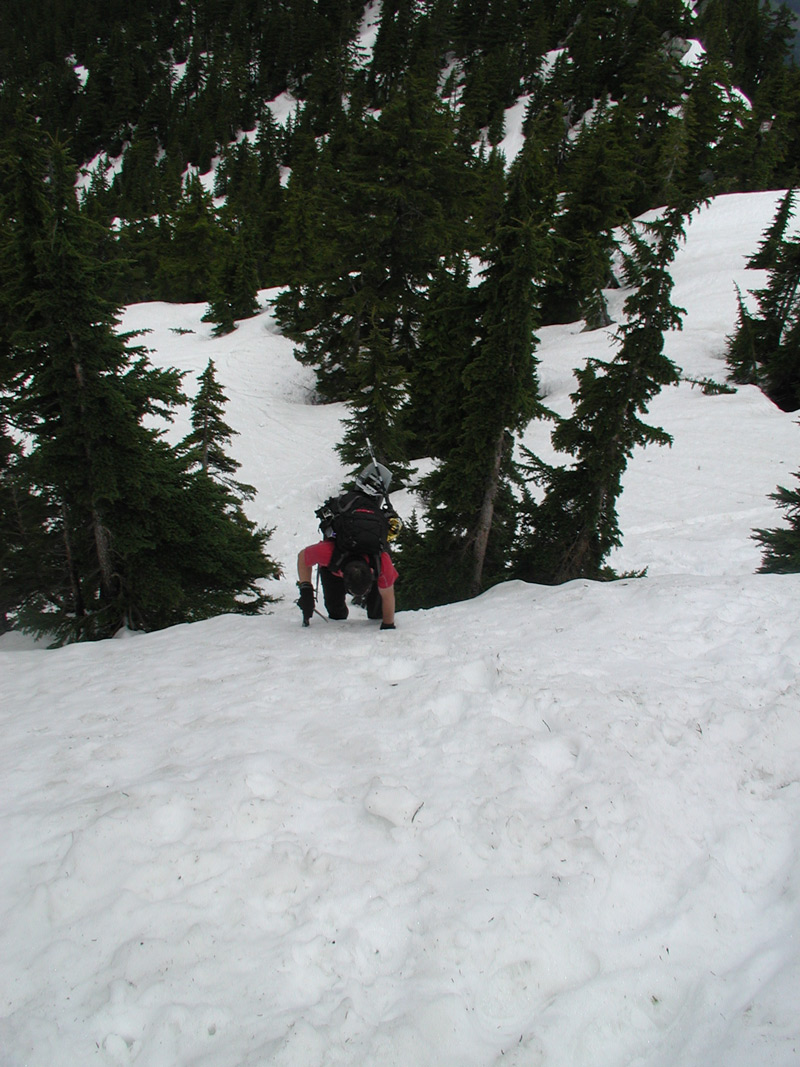 A father and his 13yo son passed us up. Chatted for a bit and met up again in the lookout.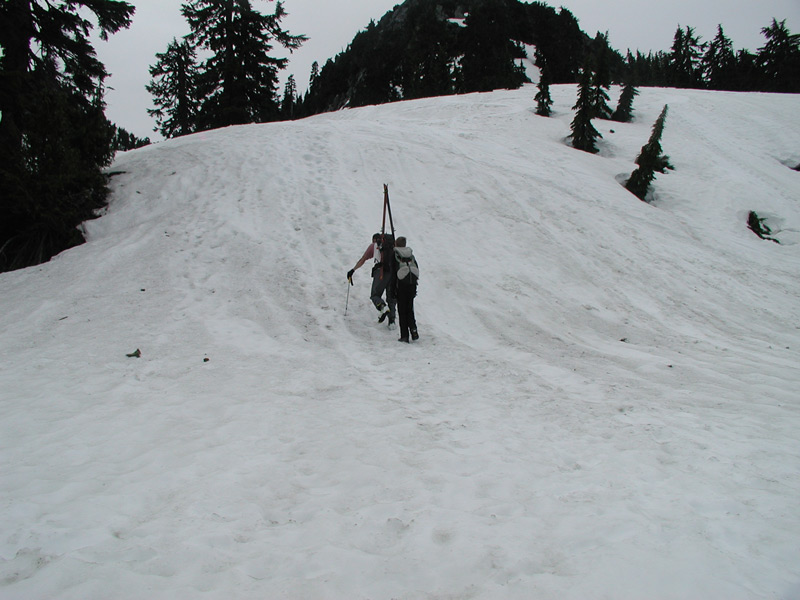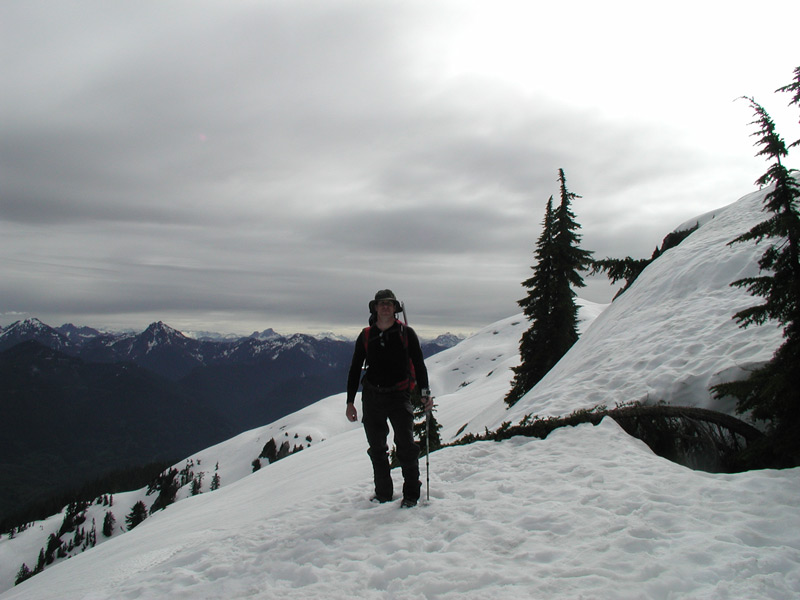 Arriving at the lookout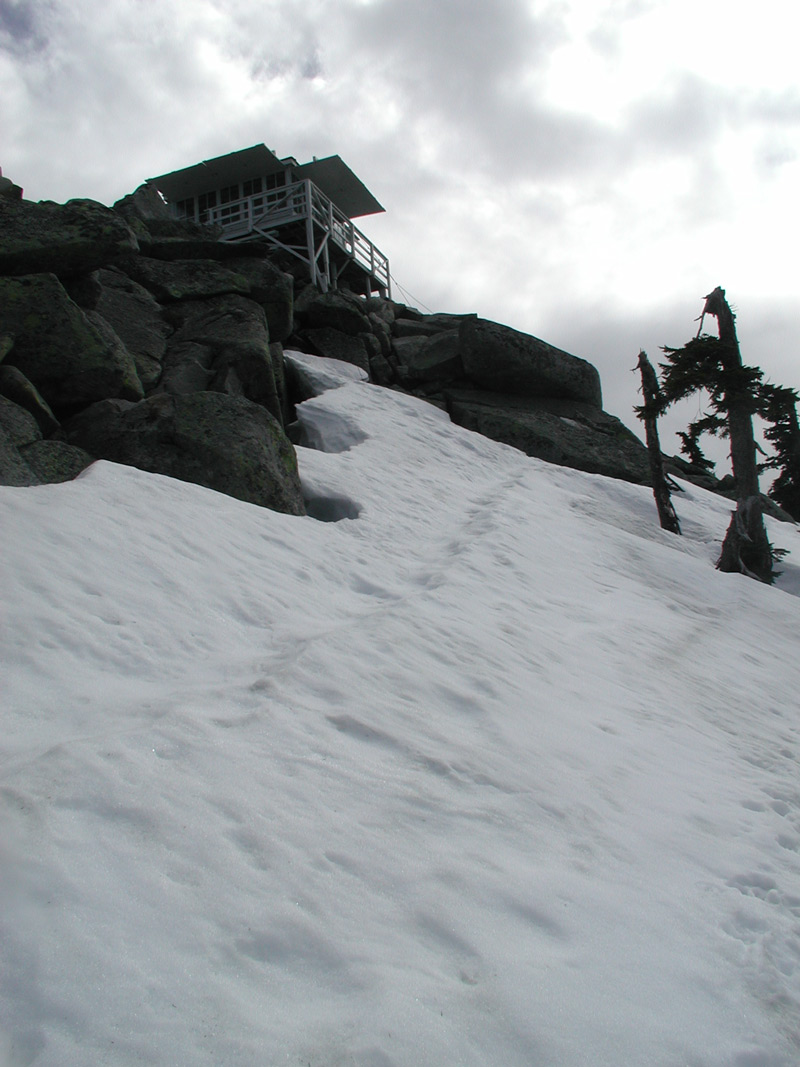 I hope I'm still climbing mountains at age 63!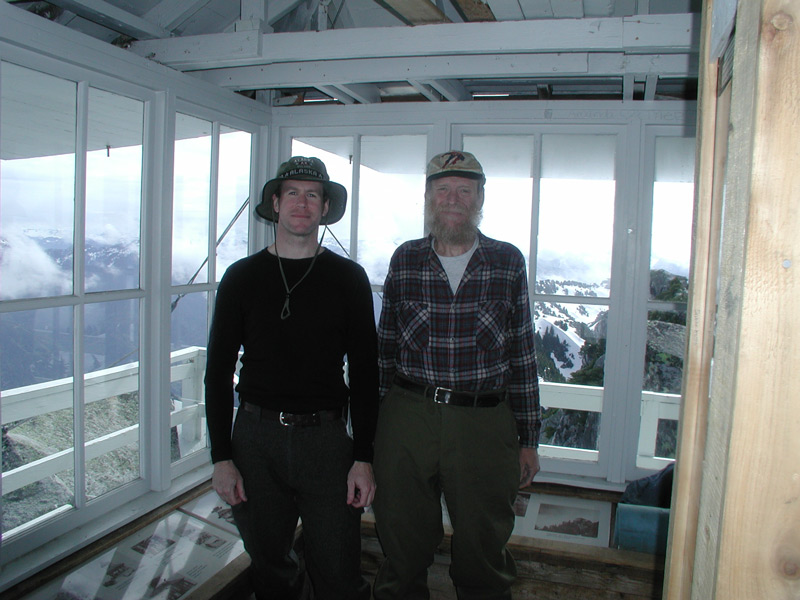 Here's some video from the day. Got some good glissading in on the way down! (Still uploading...)
This was a great trip that far exceeded my expectations. Nice to get a little "Snow Fix" in June!
More pictures here:
http://www.snowtrek.org/mount-pilchuck- ... k-snow.php