So I wasn't entirely lazy this summer, just haven't spent much time on the computer. Back in May I took a solo trip up Mount Pilchuck, one of our local mountains. I left bright and early hoping to avoid the crowd. On the way up the mountain, I passed a guy running up the mountain. I rolled down the window and chatted with with him briefly. He said he ran up from the Ranger station and was headed to the top. I didn't think he realized there was going to be snow.
When I arrived in the parking a small group was just headed out. I was pretty disappointed that there was no snow in the parking lot. The previous year, the parking lot still had good foot plus of snow.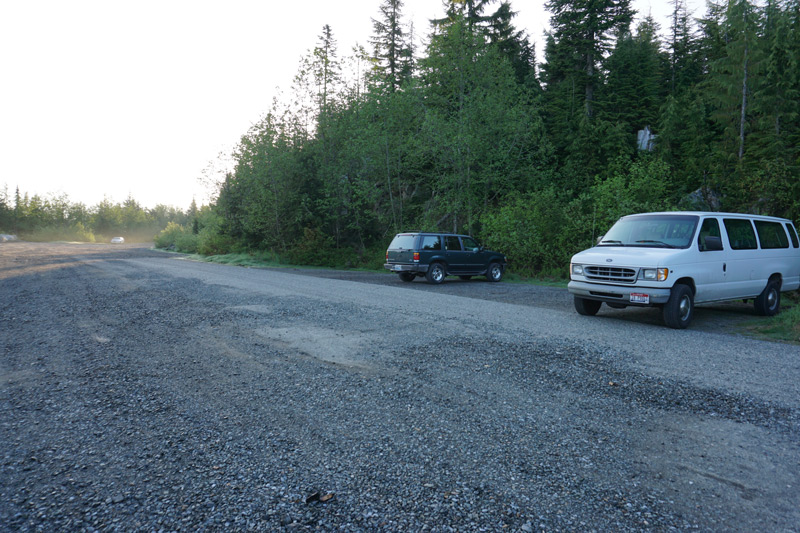 I wish the government would use some of that money they steal from us to prevent property crime. Having grown up here, and seeing how things have gone so far down hill, this crap really gets under my skin.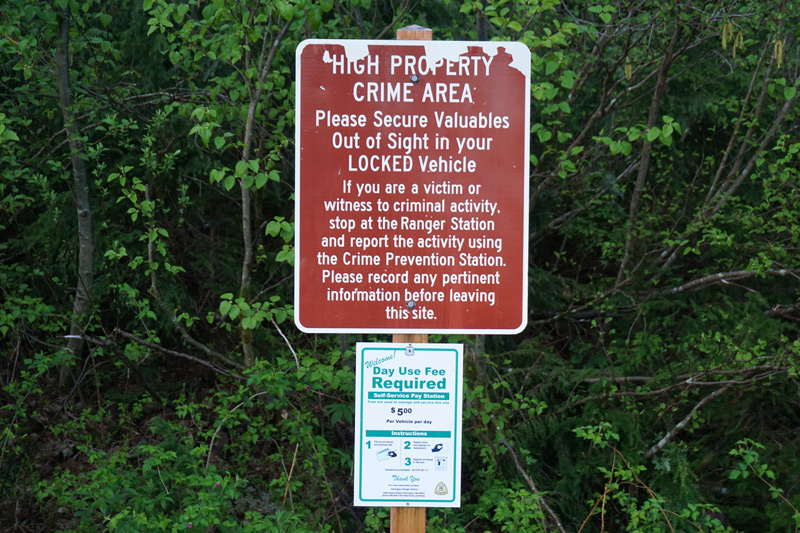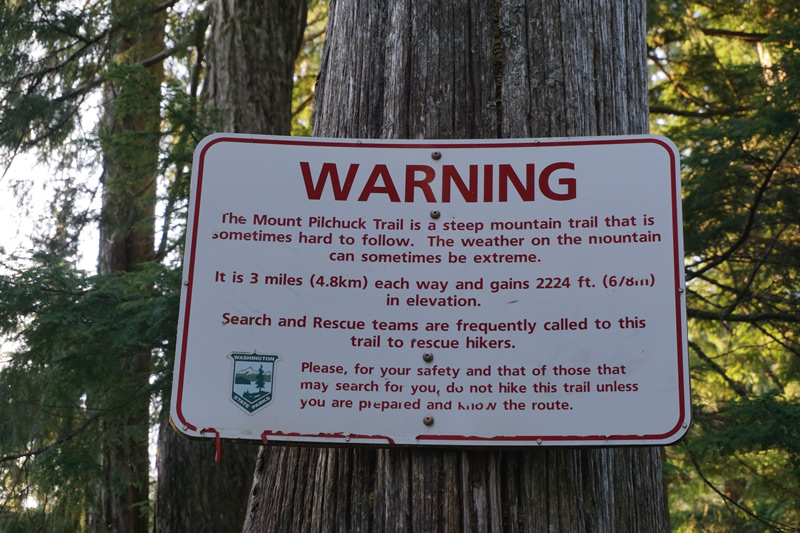 I hit snow about half way up. I headed off-route and went over the back side pretty early on. I ended up hopping across a lot of exposed boulders, which wasn't fun in my mountaineering boots.
Just below the summit I met up with none other than the runner I passed on the way up. I wish I snapped a pic, but he was just in typical running shoes and shorts. I spoke with him again for a few minutes. He of course had no idea there would be snow. He asked how much further, and I told him close enough he might as well keep going. I understand light and fast, but he really was putting himself at risk. If he took unexpected fall, hypothermia would set in quick while laying on the snow.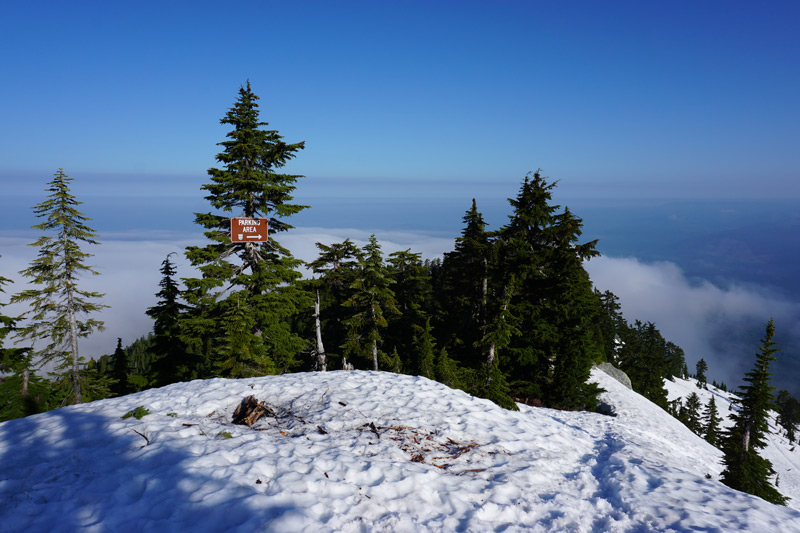 I arrived at the summit shortly behind the first group. The runner was getting chilled and headed out pretty much right away. If I didn't get caught up boulder hopping, I would have easily beat them up there. In chatting with them a bit, one of the guys told his story of getting stuck up there and having to stay in the lookout all night. I couldn't help but chuckle to myself. But I guess it's better to know your limits than get lost on the way down. Which happens to city folk all to often around here.
They took off and I had the lookout to myself while I ate breakfast.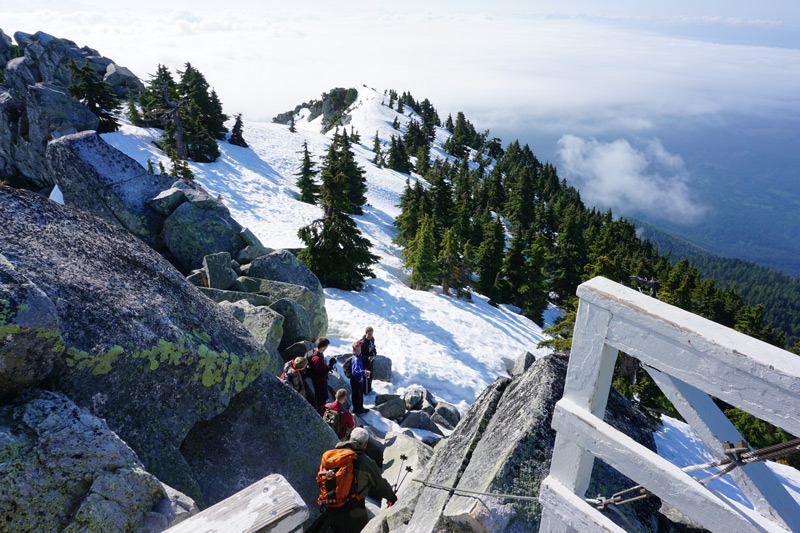 After I hung out a bit, I threw my pack back on and headed out.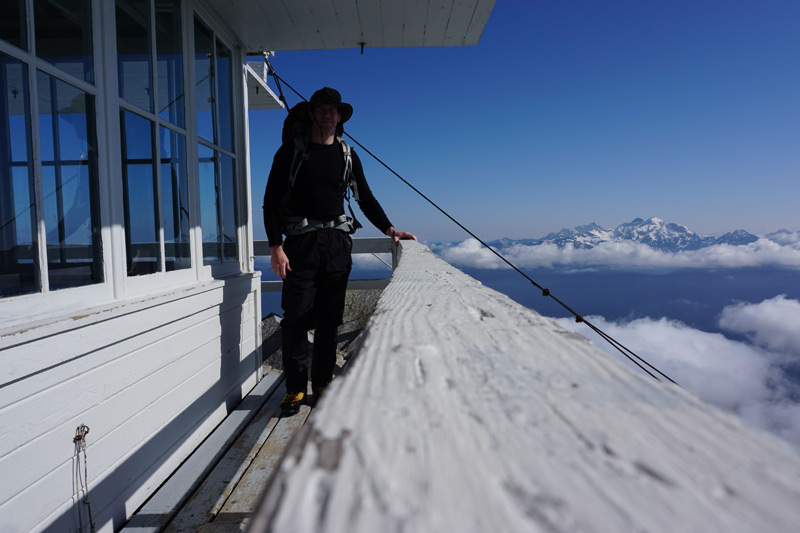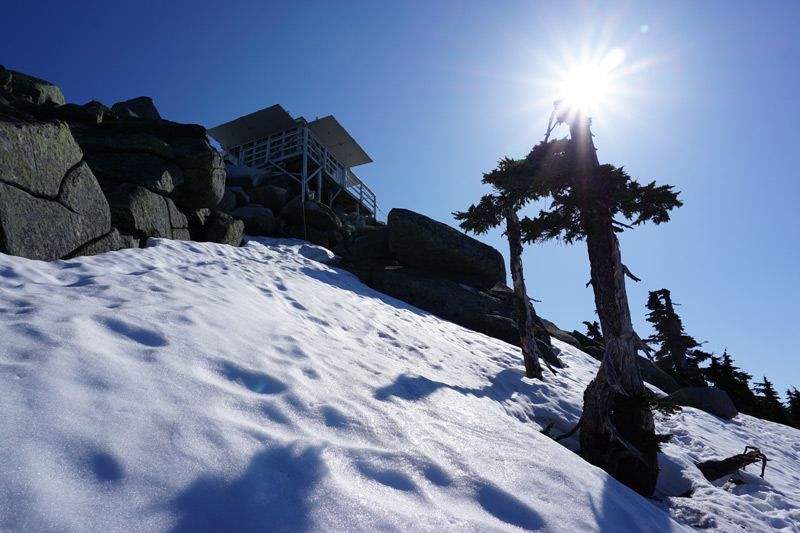 As soon as I left, I started passing several groups of people headed up. I again headed off-route. I headed down the old ski slope and got a few good butt glissades in. As I got lower down the mountain, it got steeper and steeper, and the brush got thicker and thicker! I was almost home free into the old growth, but I hit one final cliff that was just too dangerous to attempt. There just wasn't enough snow left. After thoroughly cursing myself out. I bucked up and climbed back up the mountain to the main route. That was quite literally some of the toughest climbing I have done. I really had to dig deep. It was a nearly completely vertical climb and I was hauling a very full pack. It was a little more conditioning than I planned on, but I got her done!

When I got down to the parking lot, it was really filling up fast!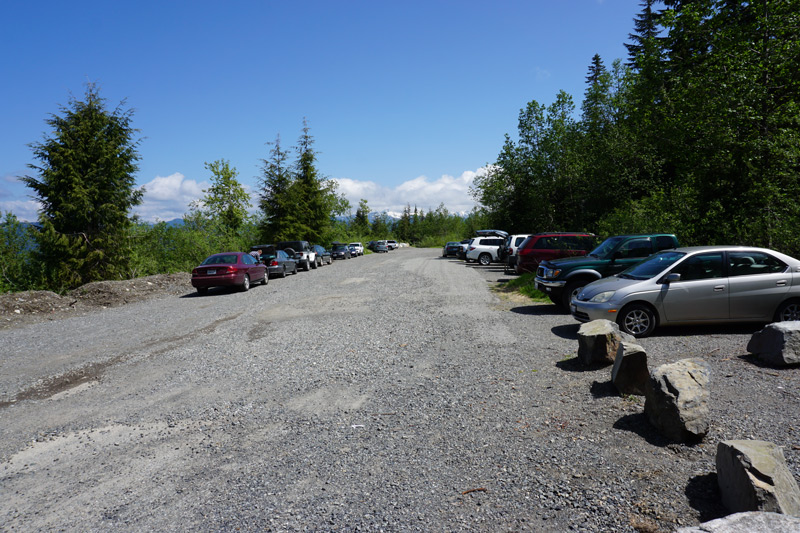 Down at the Heather Lake trailhead, it was a complete zoo. We used to spend all day up here and rarely see anyone!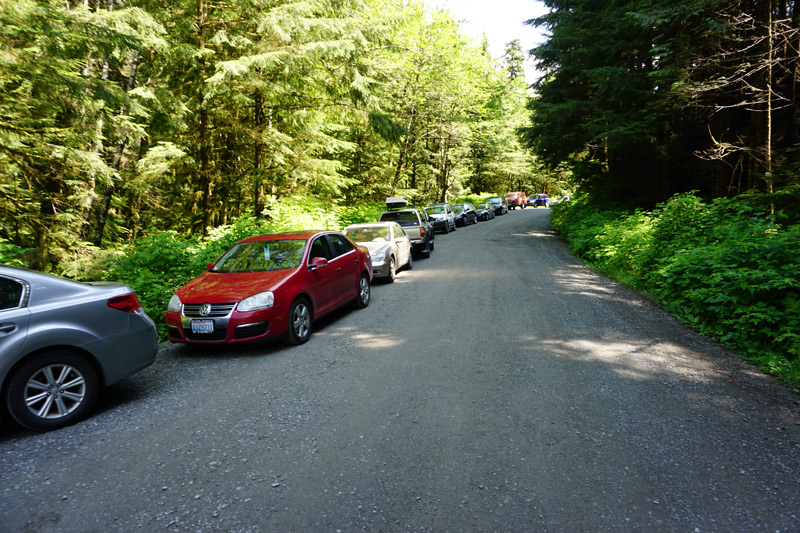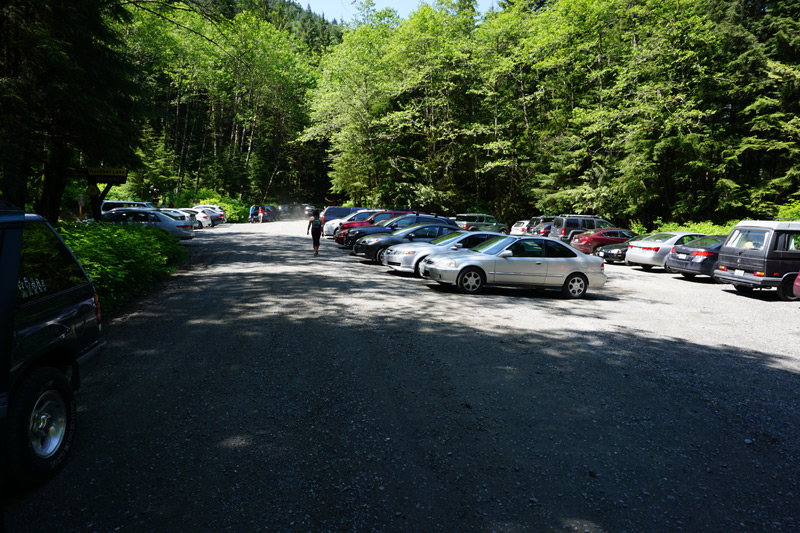 Gallery:
http://www.snowtrek.org/mount-pilchuck- ... lchuck.php