Thanks,
heres the actual land rover..
ive been cleaning it out over the last few days and man is it ever gross.
it sat abandon in a farmers field for at least 6 years. nasty mice & bird carcass, spiders and flies galore.
i wont even put it in the garage until its quarantined.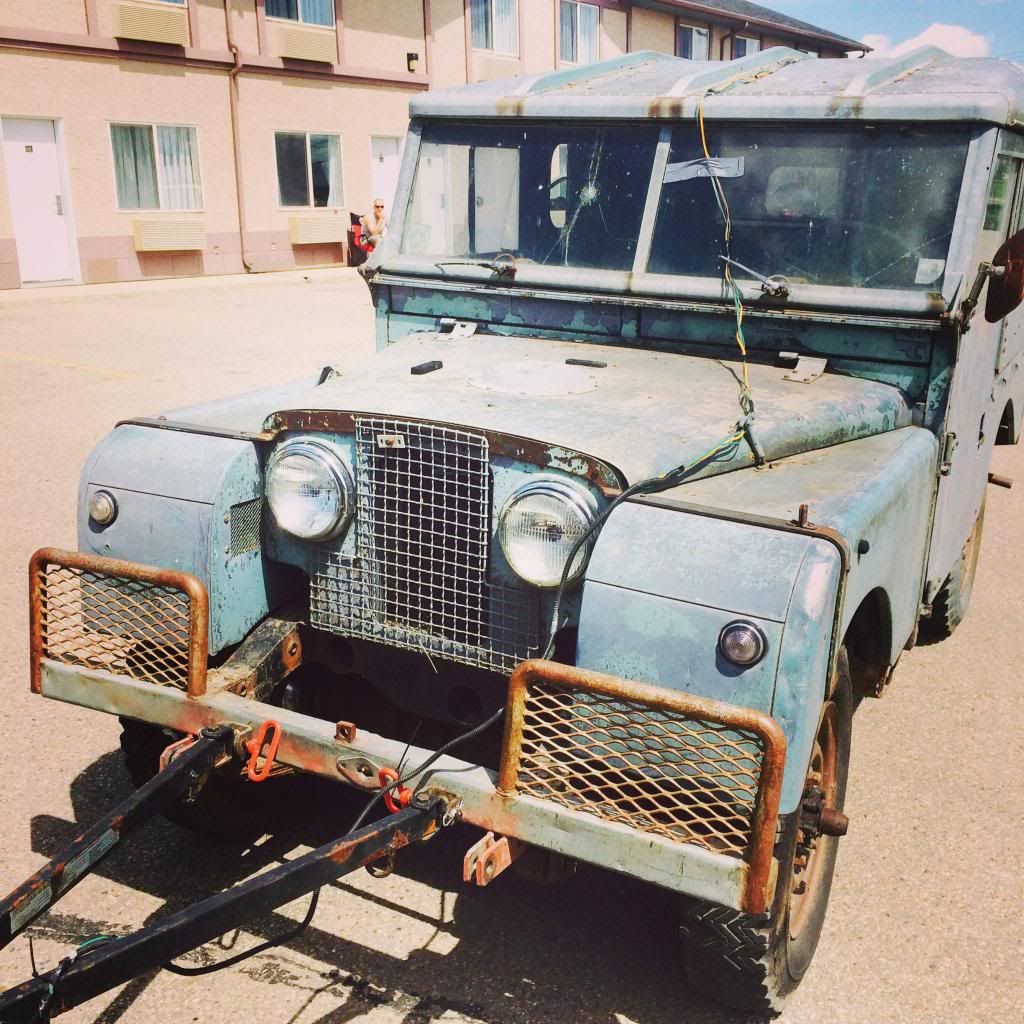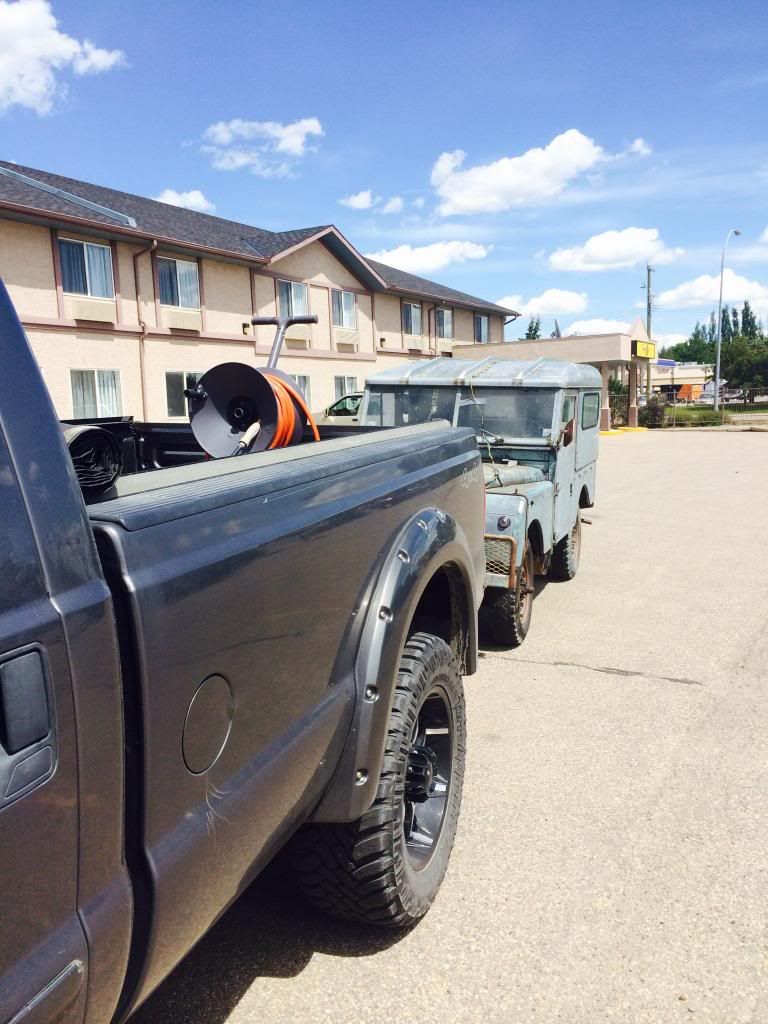 I had never used one of those tow bars behind the truck before but man do they ever work well.
backing ups a little more challenging though