We're finally getting some snow! Monday was the first chance I had to get out. We initially got shut down from the upper mountain due to a road building operation, but we just weren't finding enough snow.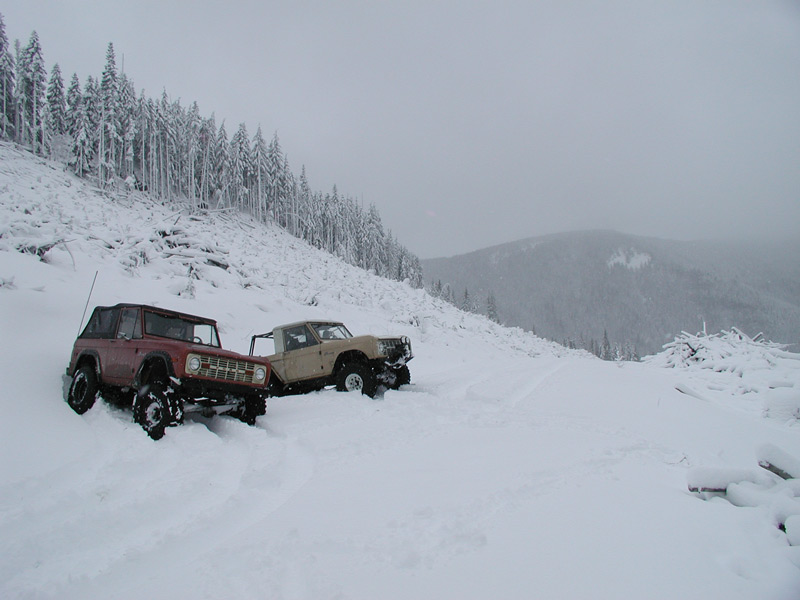 We decided to back track and try to sneak through the site. We had to hit the ditch a few times to get around dump trucks

Hopefully they didn't get too irritated with us.
Busting apart a massive boulder. I think to use for road base.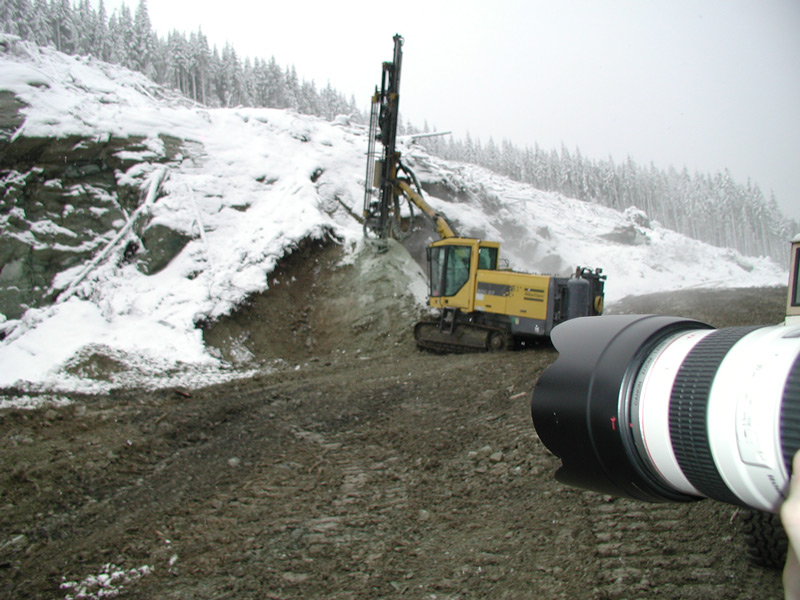 Pretty much just hauled ass up the mountain. This is a long video. I don't really have the time to do much creative editing. The first part heading up the mountain was fun!
It was snowing and blowing most of the day.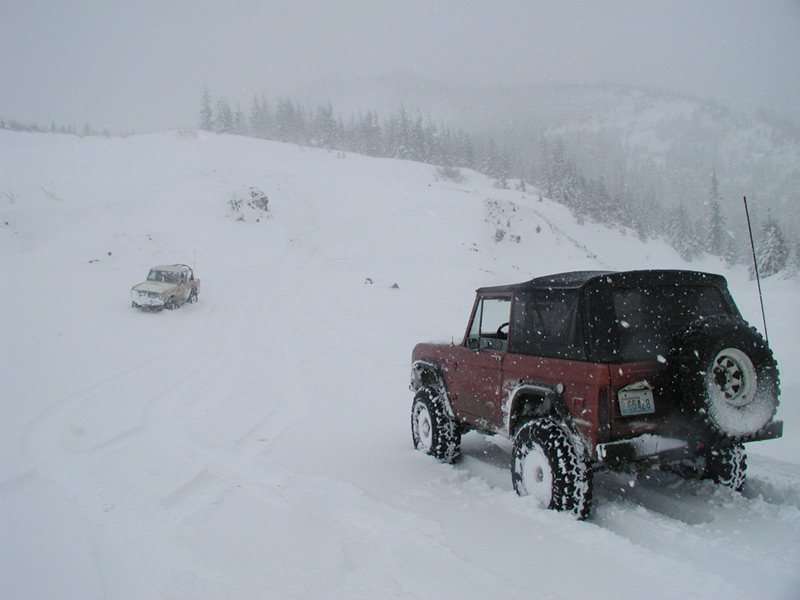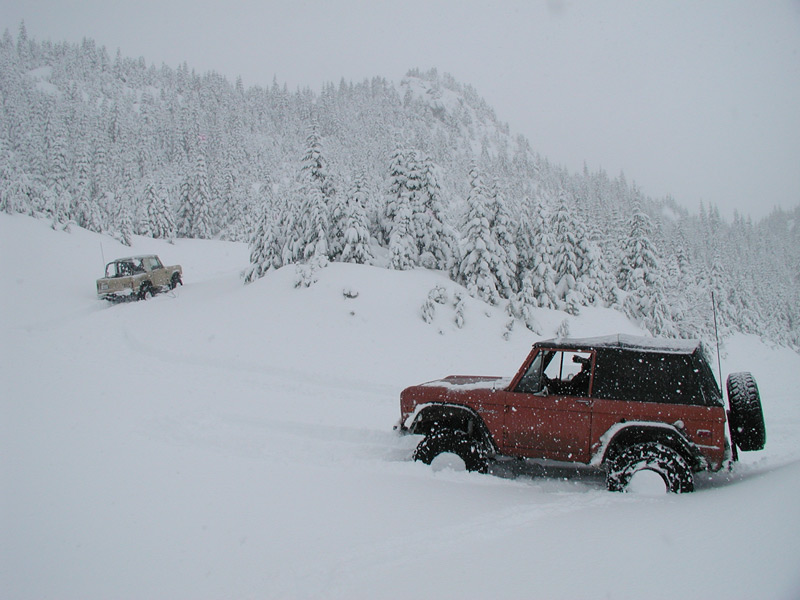 Since we were all a little short on time, we decided to throw on the snowshoes for the last leg.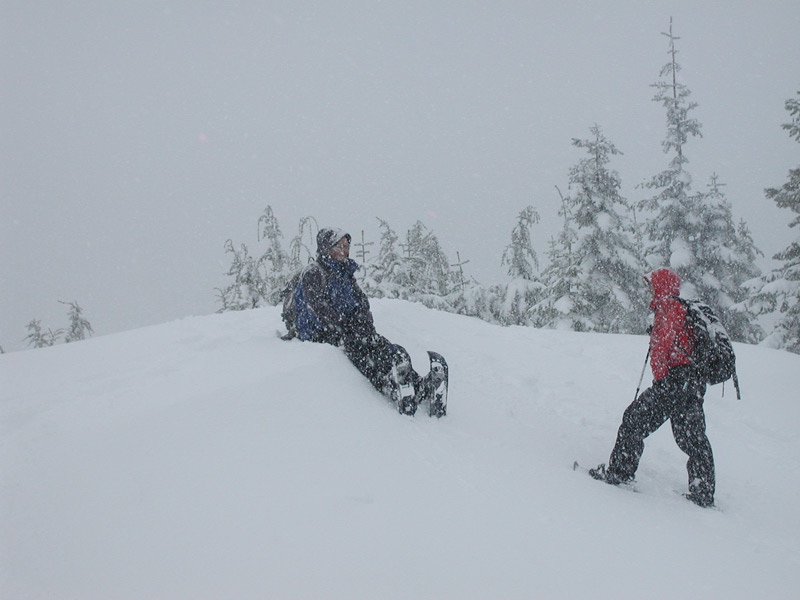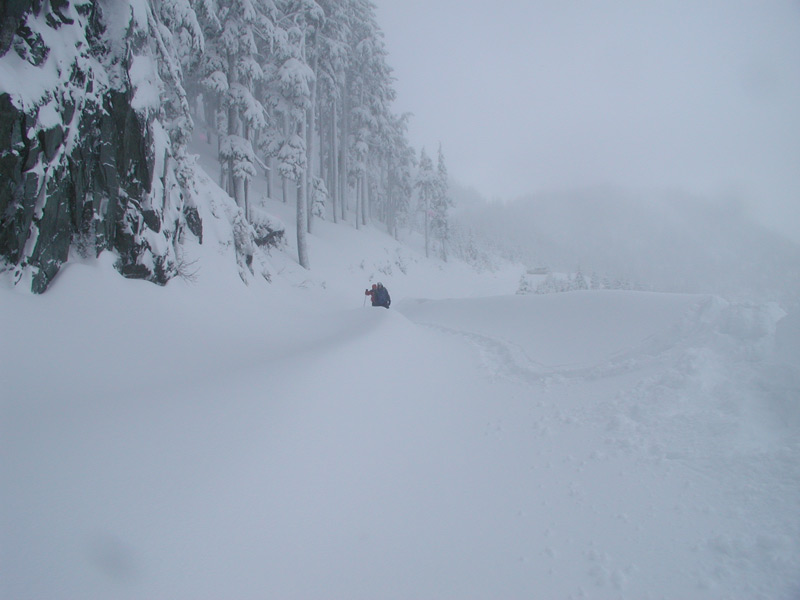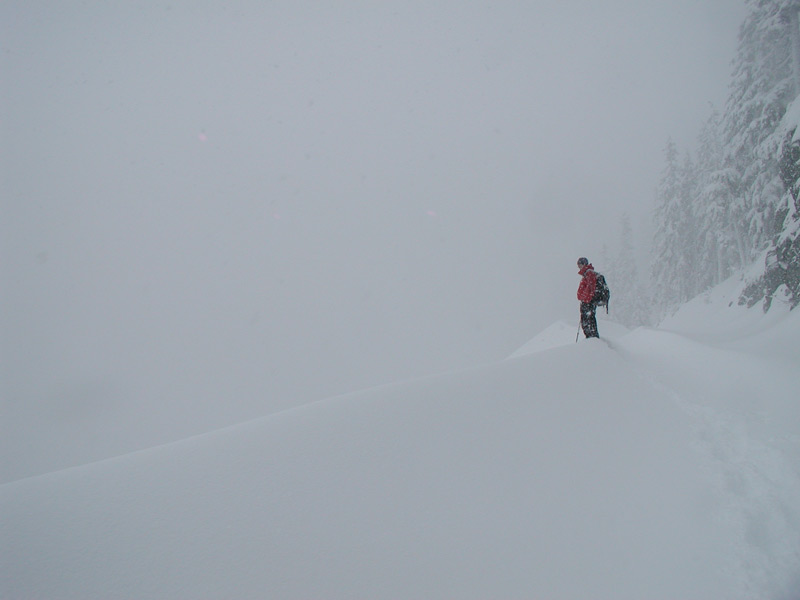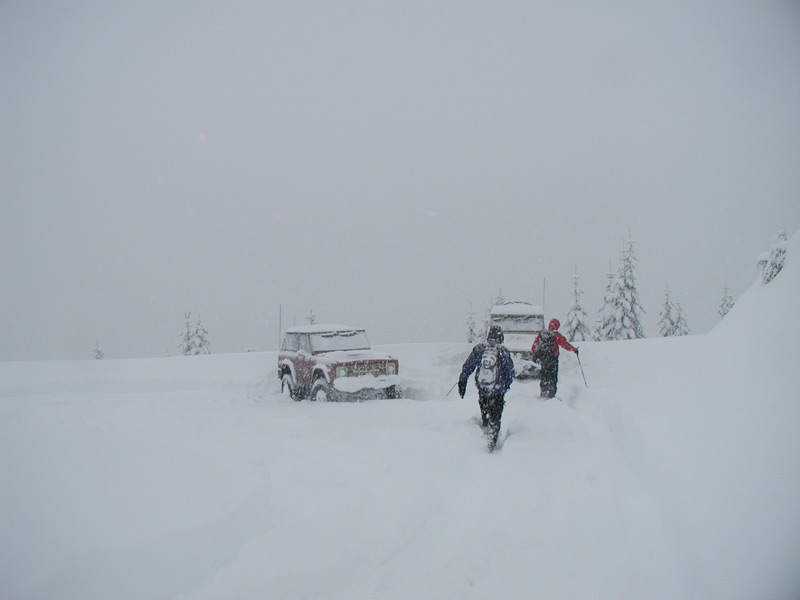 On the way down we had to pass back through the road construction site, which was now a big gnarly mess of mud and rock. What better time and place to lose a bead?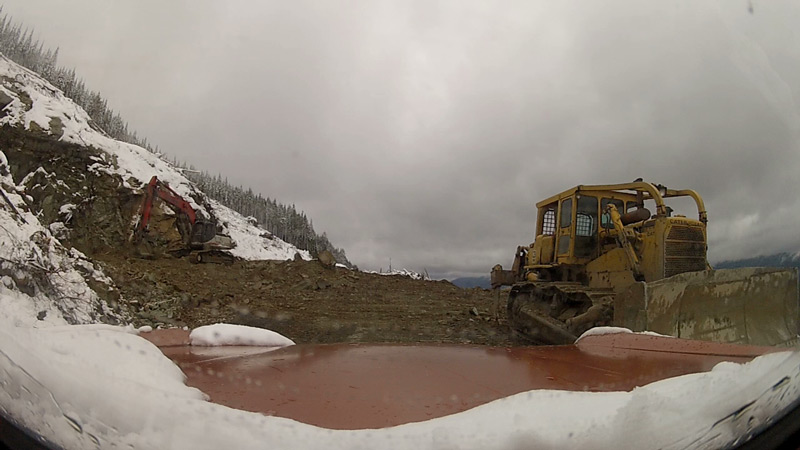 I thought the dozer was coming up to push me off the road. Luckily they liked Fords

Seated the bead and got the hell out of there. First blown bead I've had in ages. Wasn't even in the snow!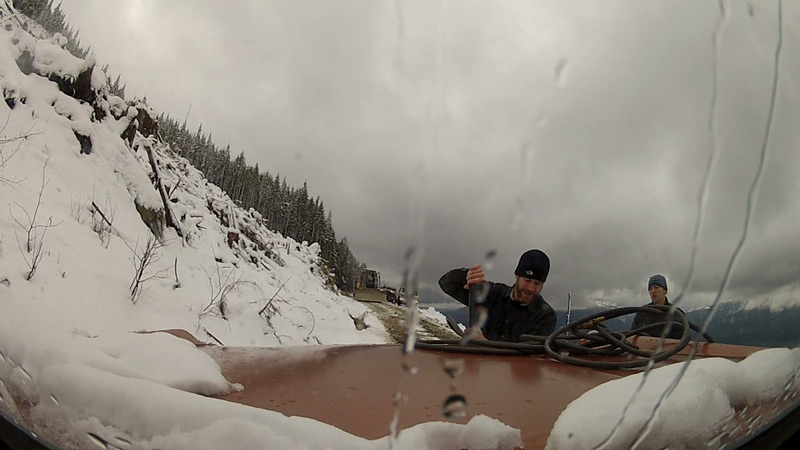 Photo Gallery
http://www.snowtrek.org/snow-wheeling-2 ... eeling.php