Ok ok ok, sorry for the delay! I only grabbed the camera a couple times. Just couldn't get out of the shade, so the pictures didn't turn out great. I really thought we had a good chance of getting to the upper mountain for some better photos. I should upload some dash cam of my 500 point turn around attempt.

Photo Album:
http://www.snowtrek.org/hangover-run-20 ... n-2016.php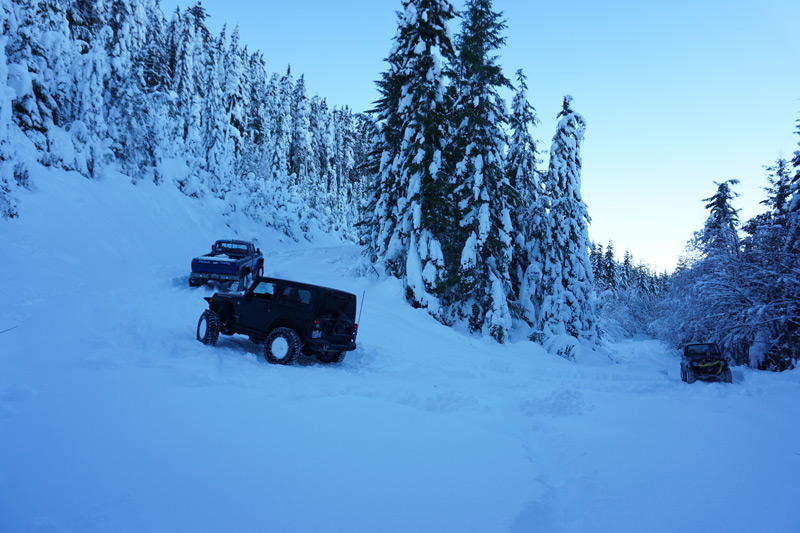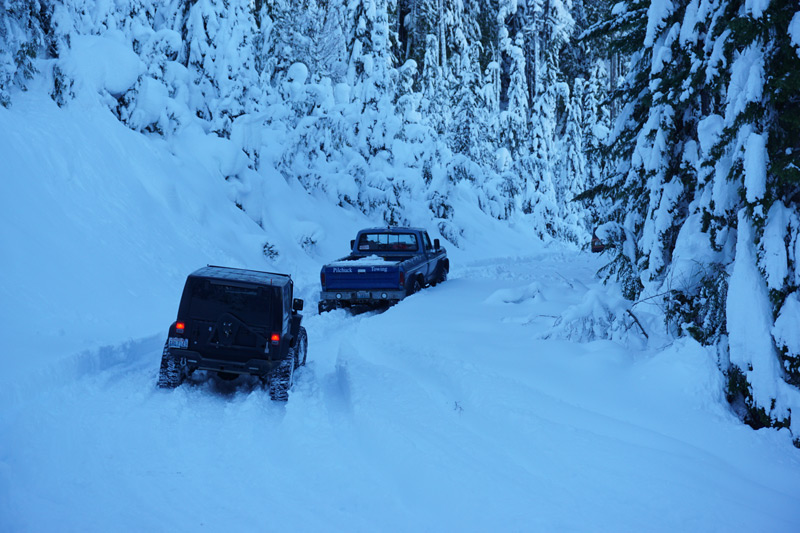 Your friend with the Sammy on 29's did really well. I tried to pull him when he got suck, but I just couldn't get the traction and I was pulling him deeper, so I said we'd pull him down hill once we all got turned around. Then a few minutes later he was back with the group!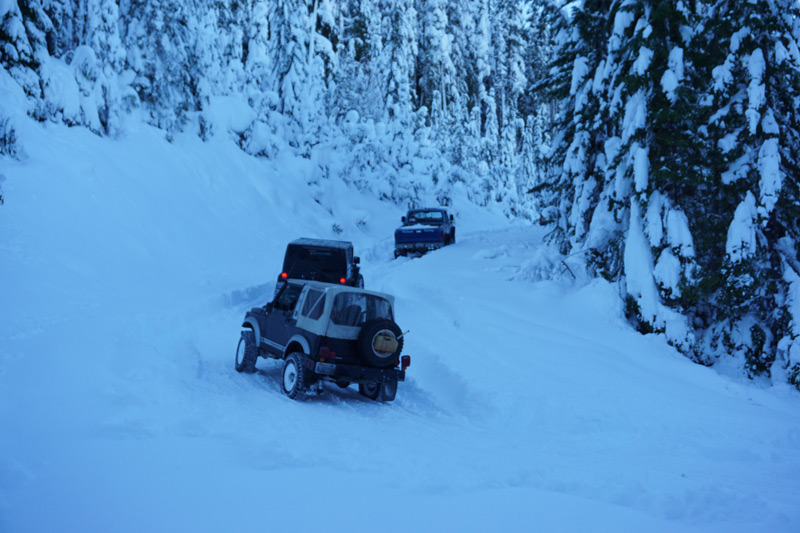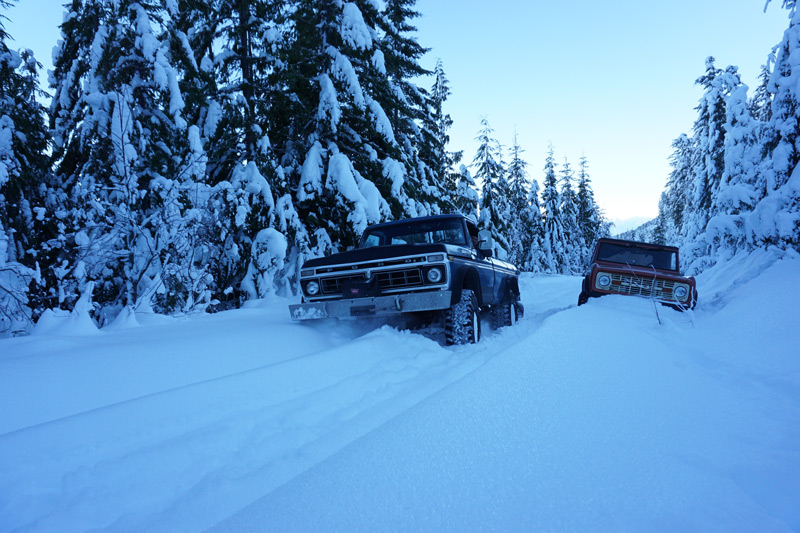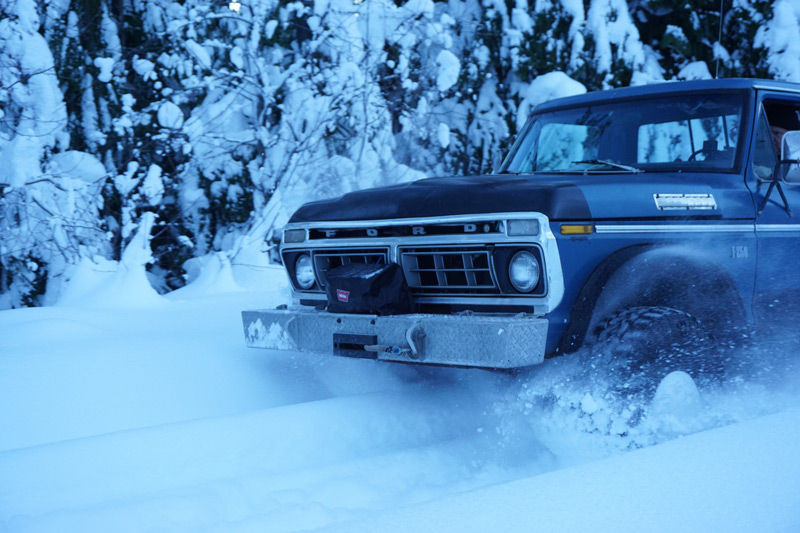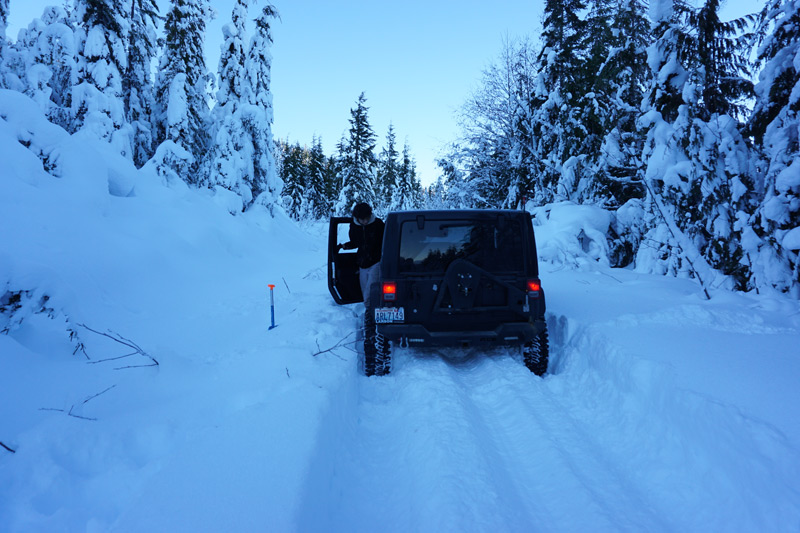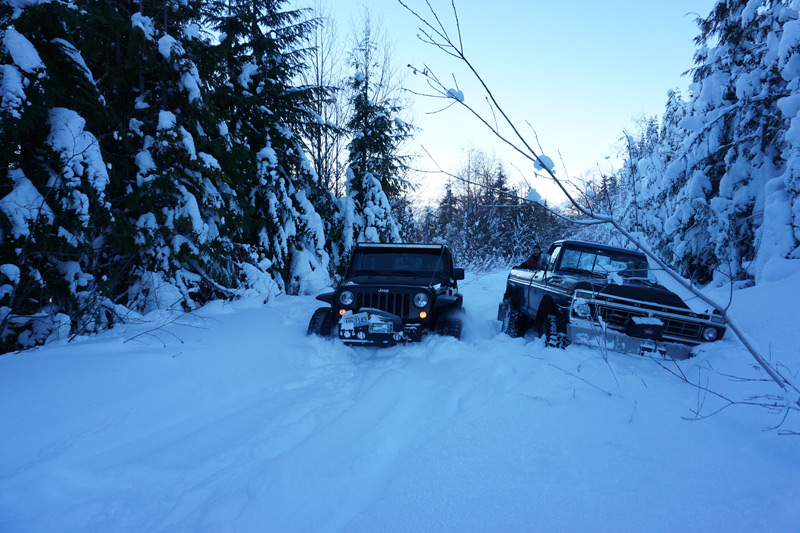 I'm not sure what's worse, the jeep pulling cable, or a ford with the hood up. Should have completed the photo and hooked the strap to the bronco. Would have saved us some time, or we'd each have half a jeep