Took a quick run up the hill to check out the snow situation. Overall pretty disappointing for this time of year. Very little snow below 4,000'. What snow there was, wasn't great for driving in. I'll call it slow snow. Too much throttle and I'd start digging. I was the only wheeled vehicle up there since the last snows. I was following some some tracks from some vehicle on tracks a day or two prior. I suspect it was a Side-by-Side. It was slightly wider than my bronco though and had quite a bit more ground clearance. Had 2.5-3 feet most places above 4,000 feet and some deeper drifts.
Here's a few poser shots
At the top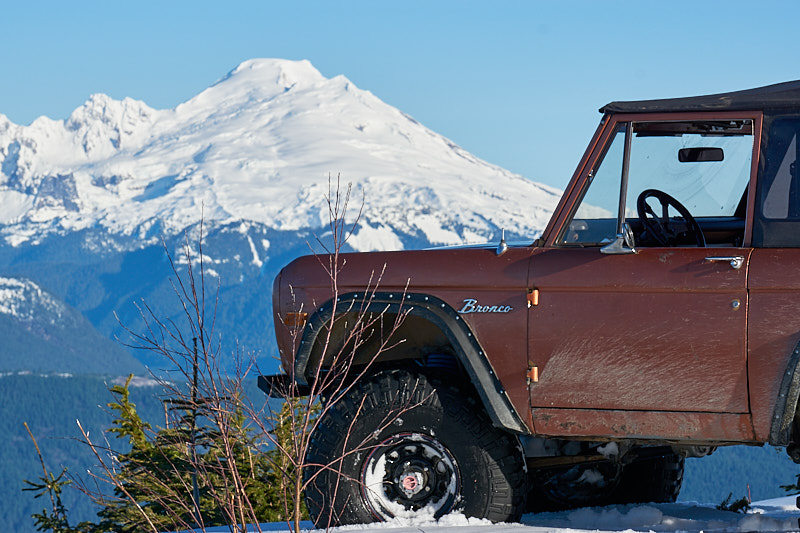 On the full res pic, can see the snowmobile tracks on Baker. I scanned the pic and couldn't find any snowmobiles or climbers though.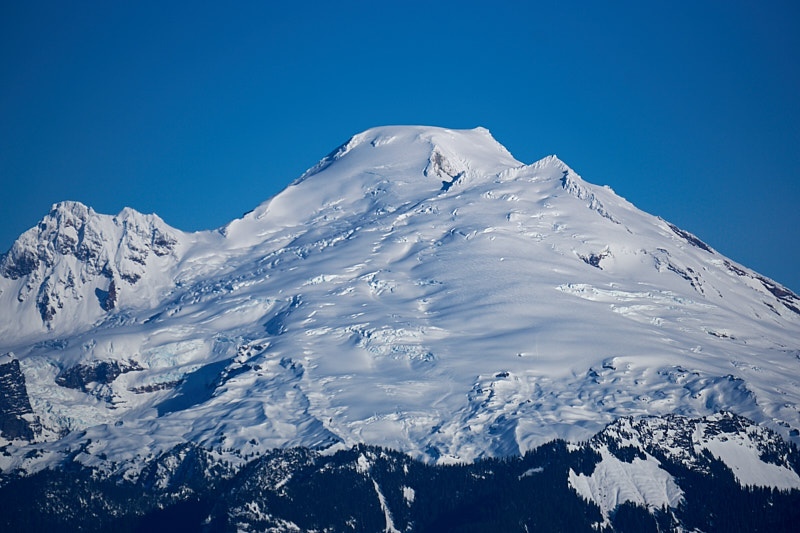 The tracks I was following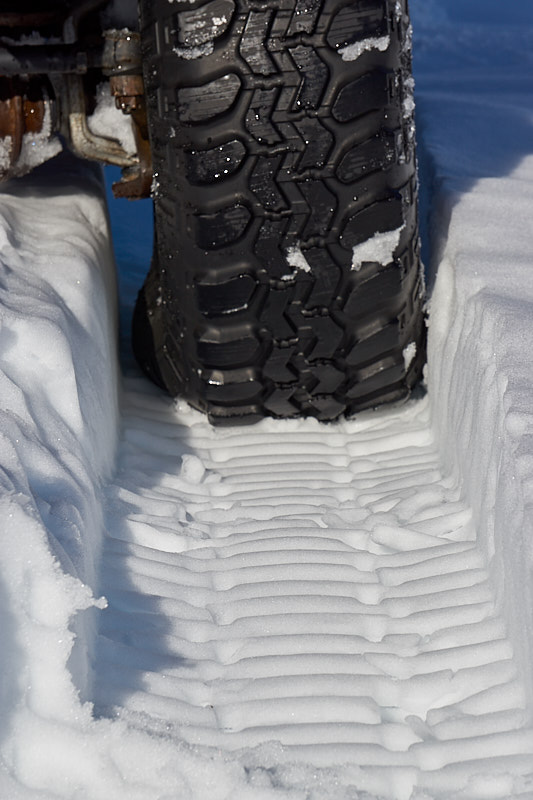 Rare clear day.