Guess it's time to start my Costco Winter Gear 2014 thread. I've been really disappointed this year. I'm just seeing a total lack of inventory in my area. Even online, they're only carrying 6-8 Winter Sports items.
I've
read
that the longshoremen are purposely slowing down the ports for leverage on contract negotiation, so I guess it's possible that we might start seeing more stuff. At this point I'm not holding out hope.
What I learned last year is that the days before Christmas you'll find the steepest discounted sales. By Christmas, and the days following, Costco is quickly moving out the Winter inventory for the season. If you want something, get it by Christmas!
Here are some Costco tips:
-An asterisk(
*
) on the price tag means the item is marked for deletion. When the item is gone, no more will be ordered.
-Prices ending in something other than .99 are typically a discounted price. Most often these item prices will end in .79 or .97.
- Costco does have a 30 day price guarantee. So if they drop the price on an in-stock item, you can get refunded the difference. I did this with the Hammerhead Sled last year.
Watch the Winter Sports section on Costco's website. You'll often find higher end versions of the products offered in stores. Usually free shipping, and you can return to stores.

http://www.costco.com/winter-sports.html
Costco's Canadian website carries a completely different inventory. I'm not sure if you can purchase items and have them delived to the United States.

http://www.costco.ca/winter-sports.html
For reference, here's last years thread. I think the First Ascent down jacket was the big winner for the year.Great deal!
http://www.snowtrek.org/forum/viewtopic.php?f=6&t=352
Different stores carry different inventory, and have their own store specials. If you see something interesting, post up!
Polaris SnowMoto Snow Racer Sled - $59.99
These are pretty cool little sleds. I might pick one up if they go on a good clearance sale.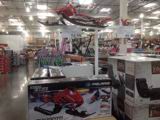 Cascade Mountain Tech Wool Beanies(2pk) - $18.99
These are 100% wool. I bought some last year. Good ear coverage, but you have to wash by hand. Fortunately, wool doesn't need to be washed very often. I run with one when it's cold out.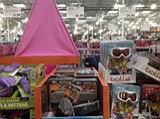 Mens and Womens Yukon Charlies snowshoe and trekking pole kits. $69.99
Great bang for the buck. I'm just not crazy about the binding style.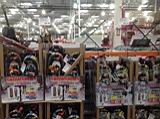 Kirkland Mens Wool Sock 4 pack- $11.99 ***I highly recommend these!***
70% Merino Wool / 18% Nylon / 10% Polyester / 2% Spandex
(last years picture. I need to double check the price)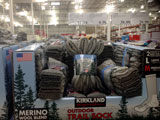 ONLINE:
Smartwool® Men's Hike Light Crew Sock 2-pack $24.99
Can't go wrong with Smartwool. I love this stuff.
http://www.costco.com/Smartwool%c2%ae-M ... 45157.html
ONLINE:
Smartwool® Ladies' Hike Light Crew Sock 2-Pack $24.99
http://www.costco.com/Smartwool%c2%ae-L ... 44504.html