With an 80% Chance of rain, our plan for the day was a quick trip into the Big Four Ice Caves. When we stopped in at the Verlot Ranger Station for our parking pass, we found out the Mountain Loop Highway was closed at the Red Bridge Campground due to a washout. Not wanting to waste a trip, we decided to see if we could find some snow up the Boardman Lake road. We hit snow .9 miles up, and after a short walk though patchy snow we were able to put on the snowshoes. We snowshoed up the road 2 miles to where the road cuts off to Ashland and Pinnacle lakes. We called it a day and made it back out without a drop of rain!
All our pictures can be found here
http://www.snowtrek.org/boardman-lake-2 ... n-lake.php
Road Closed at Red Bridge Campground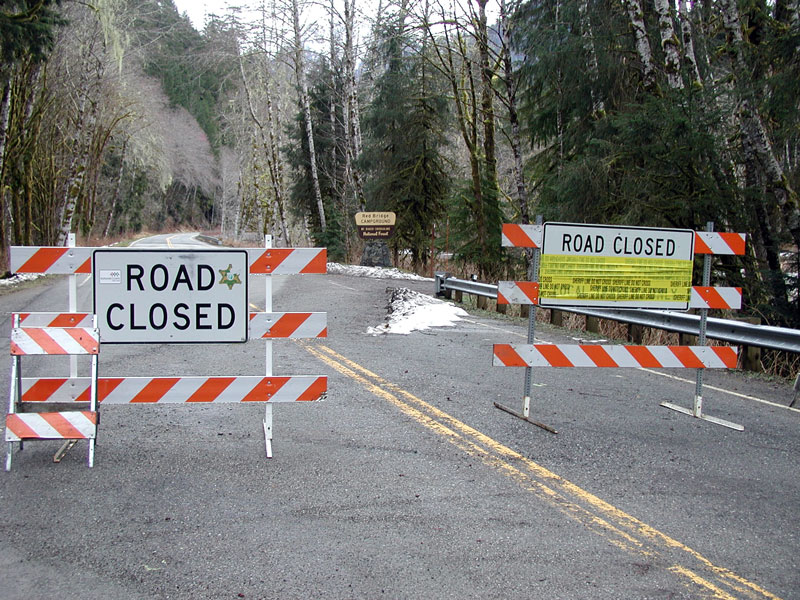 At the Road closed sign I spotted this mine I had never noticed before. It seems to go way the hell back there. Sara didn't have her boots on, so we didn't go far.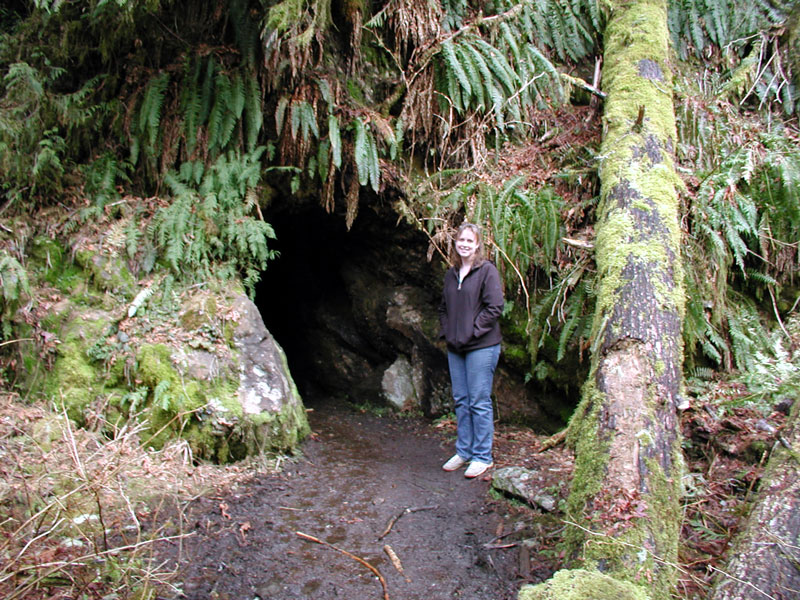 Mine was created by the Eldred brothers between 1900 and 1926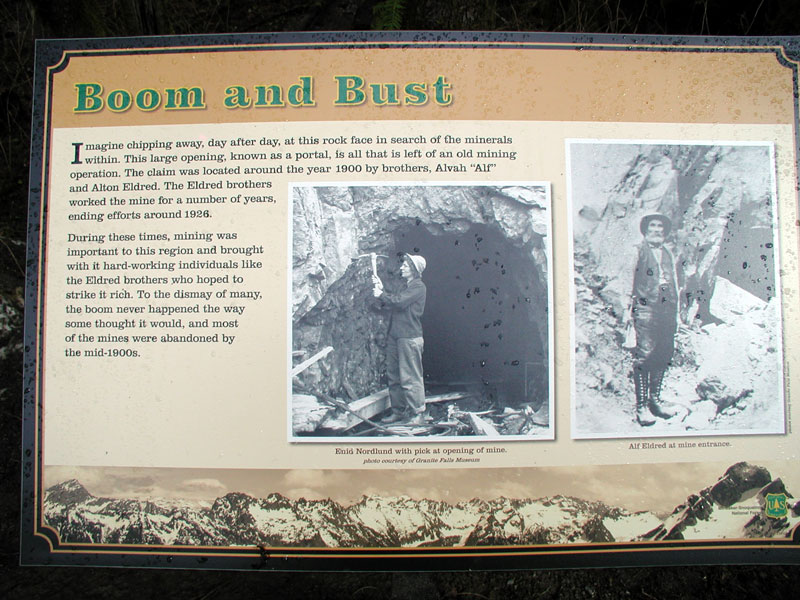 Headed up the Boardman lake road .9 miles. Too much snow for the exploder.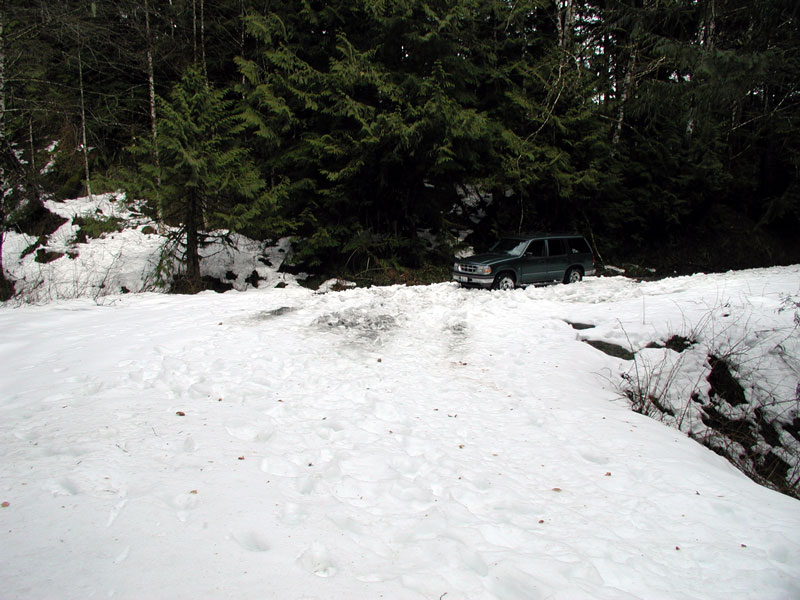 Aparently I brought everything except the kitchen sink. My pack weighed 32lbs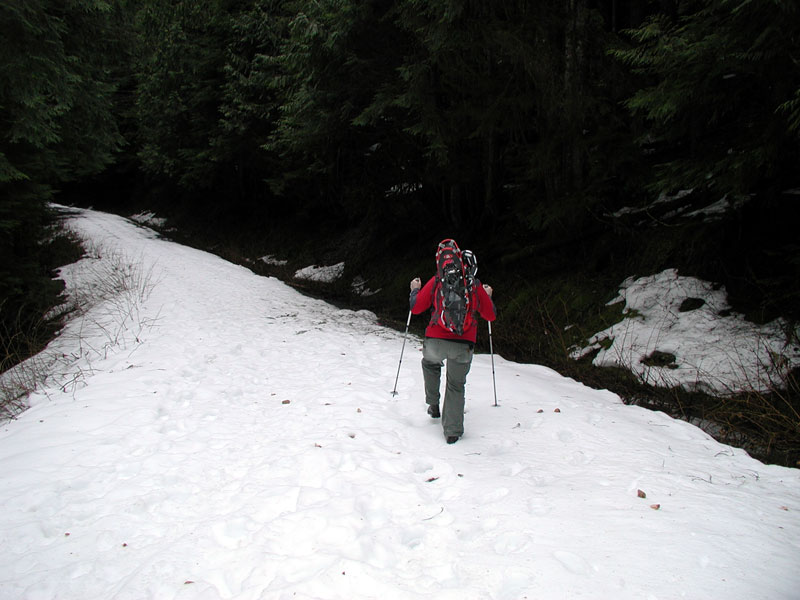 The snow was patchy for a ways. Not enough to bother putting on the snowshoes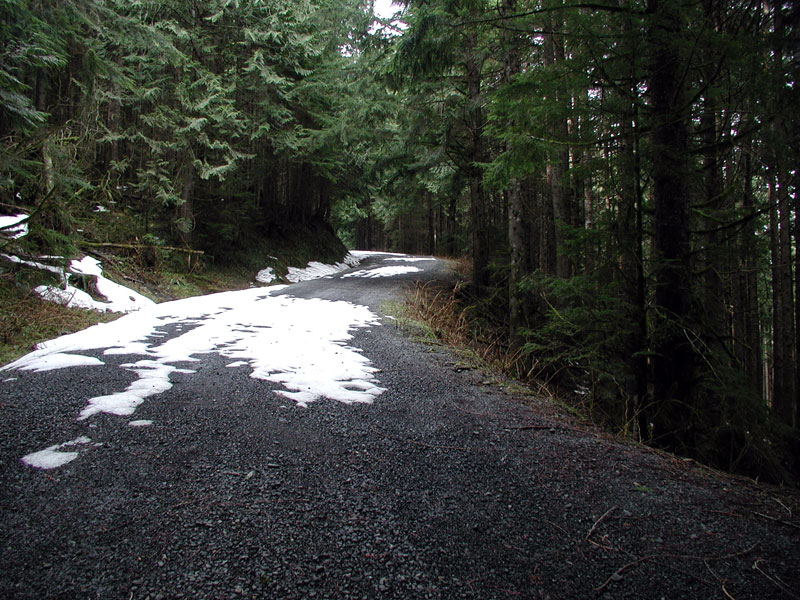 Came across these tracks. Not sure what they are from.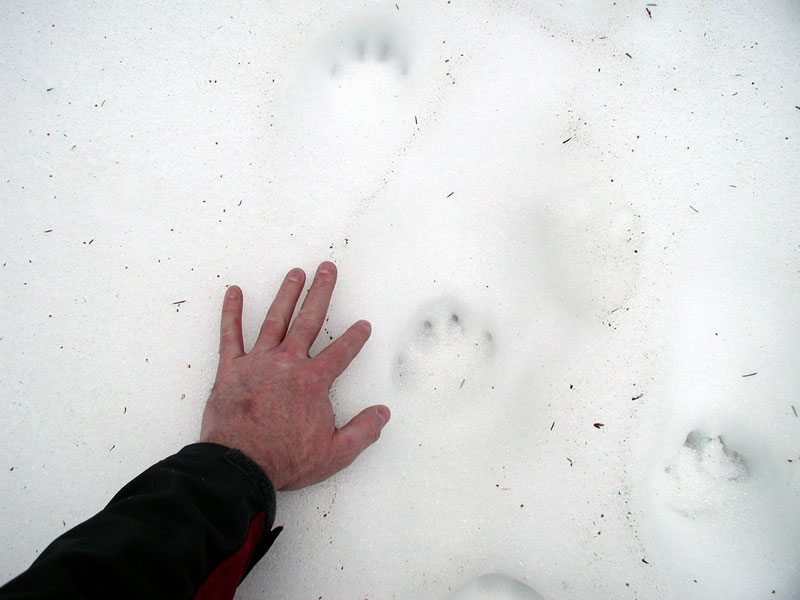 Finally got enough snow to put on the snowshoes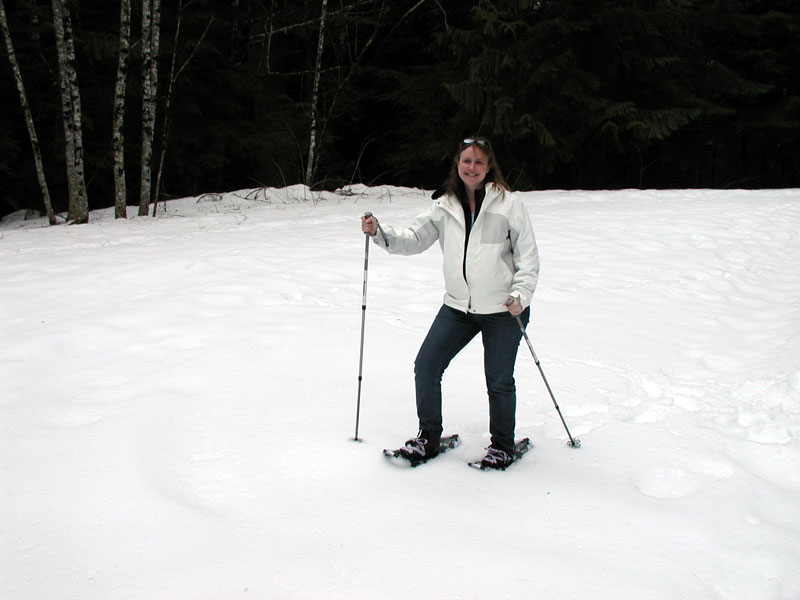 Let's keep going, I'm sure the lake is just around the corner ...wrong