Yesterday we got a wild hare and decided to do some snowshoeing on Mount Pilchuck. Steve's new truck broke down as we were about leave

, so we jumped in my 315k mile pile and limped up to the gate at the Heather Lake trailhead. Running a little behind schedule, we left at 7:15am and headed up the road. We maintained a steady pace up to the Mount Pilchuck trailhead parking lot by about 10am. We booted all the way up to the parking lot, but snowshoes probably would have helped the last mile or so.
Photo Gallery:
http://www.snowtrek.org/snowshoeing-mou ... -20170107/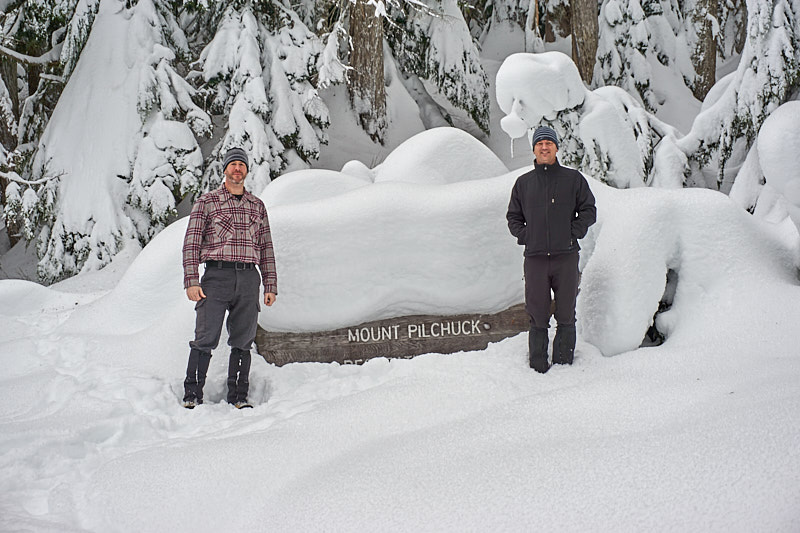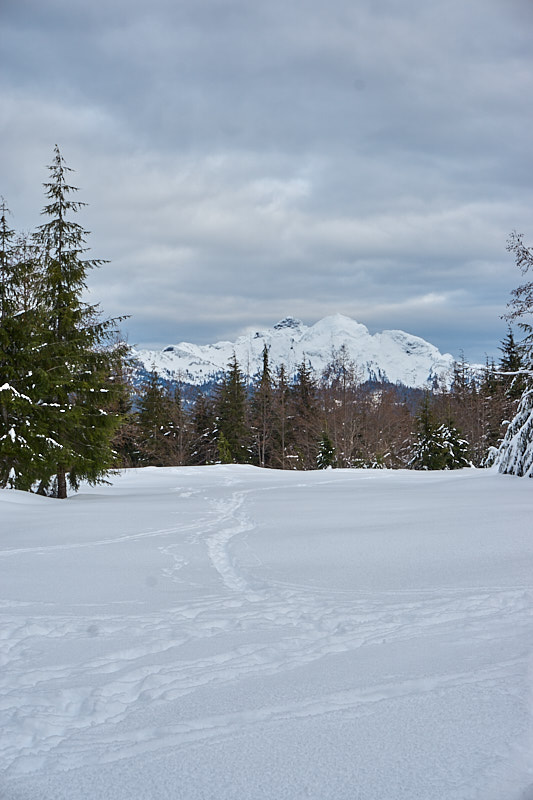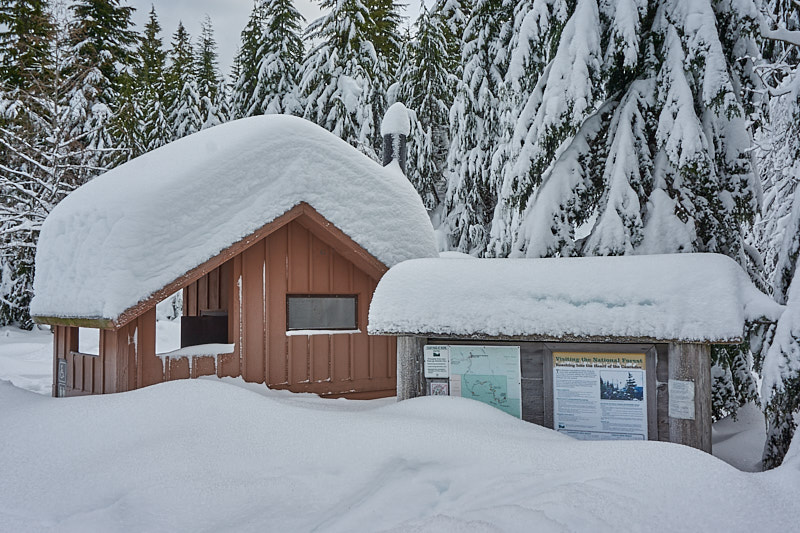 Just after starting up the trail, snowshoes were pretty much required.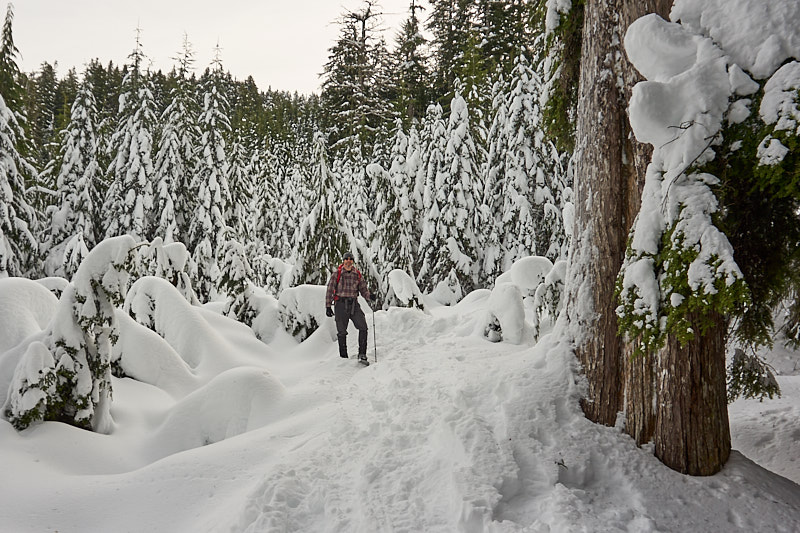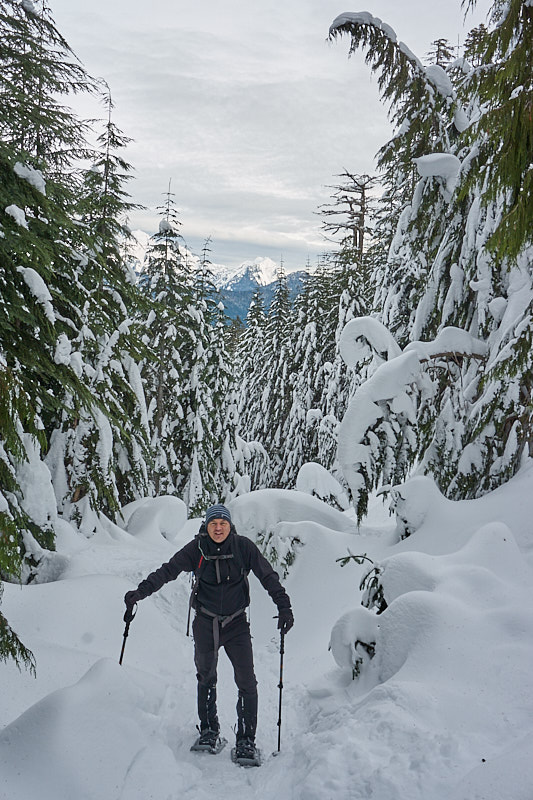 As we headed up the Mountain, there was some pretty serious treewell danger. With all the snow falling off the trees, I suspect some of the tree wells to be 8+ feet deep.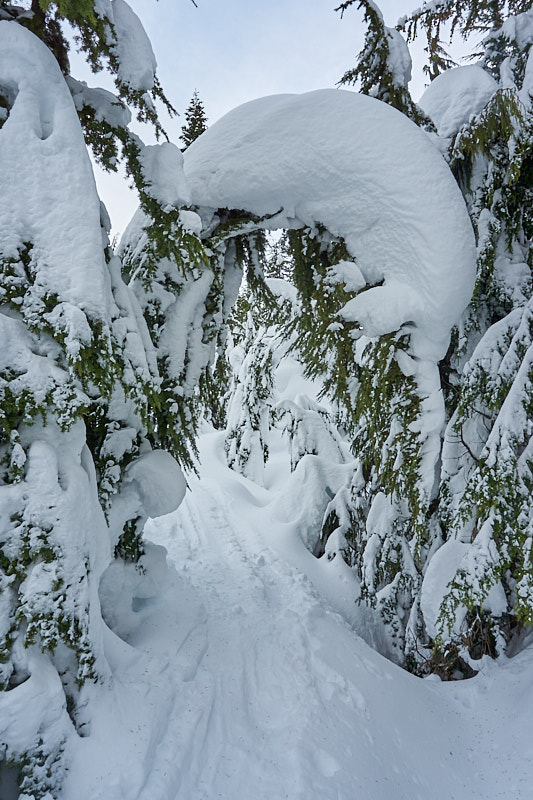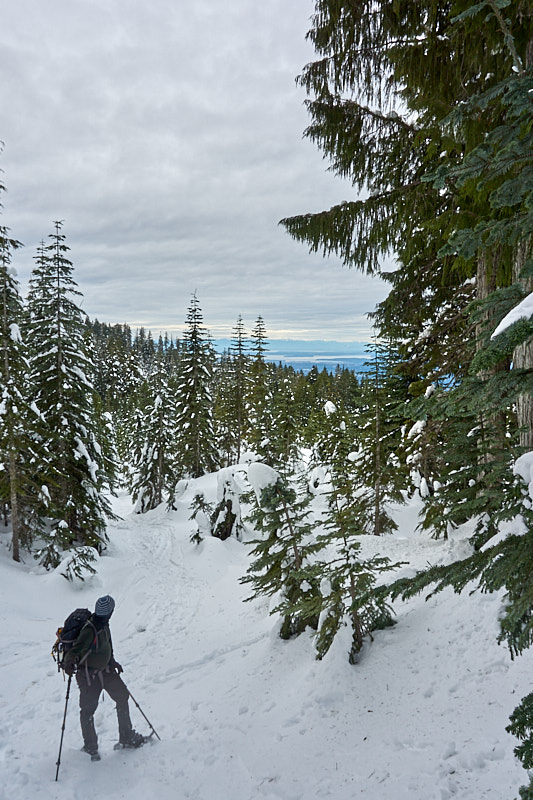 Fortunately, some backcountry skiers had already broke trail a few days prior. Saved some effort.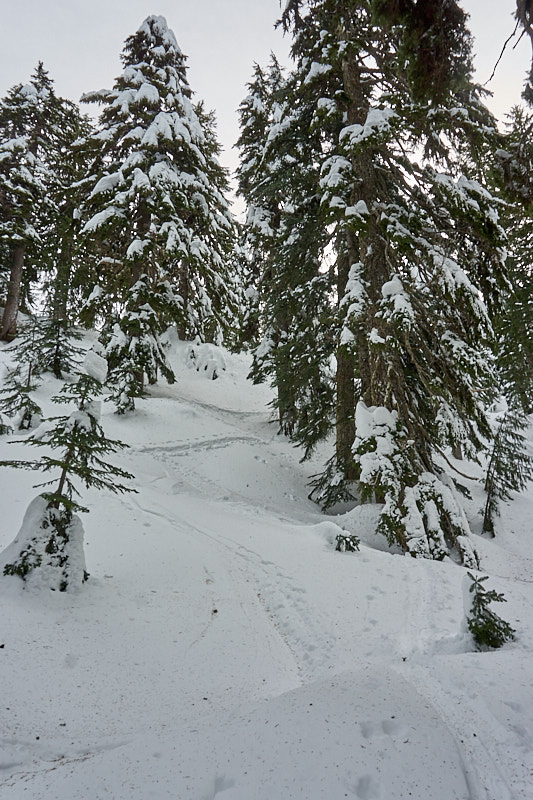 At ~4,000 feet, I had the summit fever.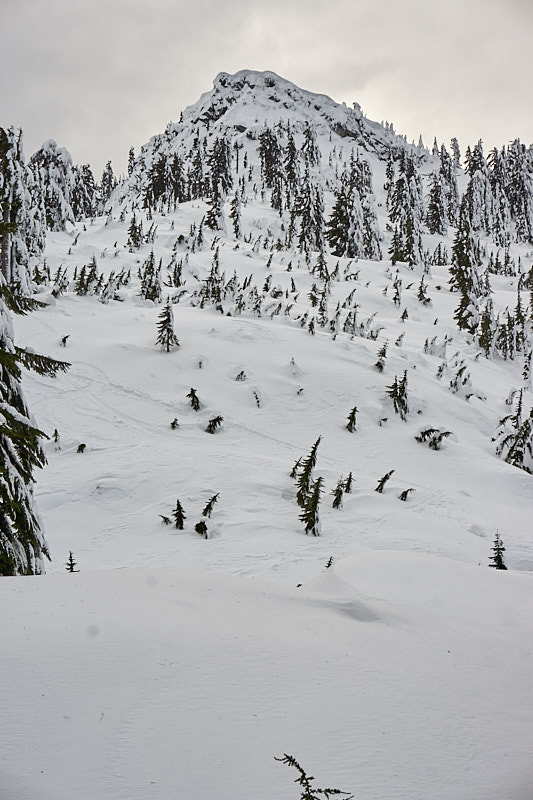 but Steve was out of gas and called it ~11:30.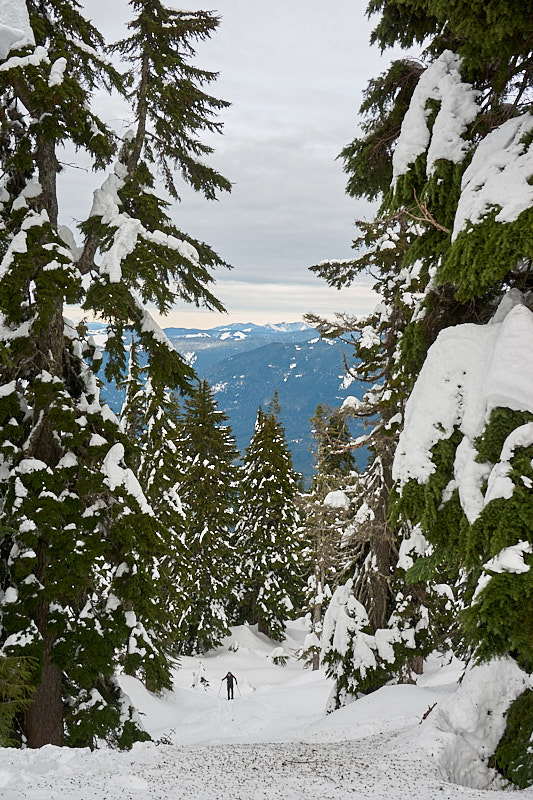 Had about 1,400 feet to go.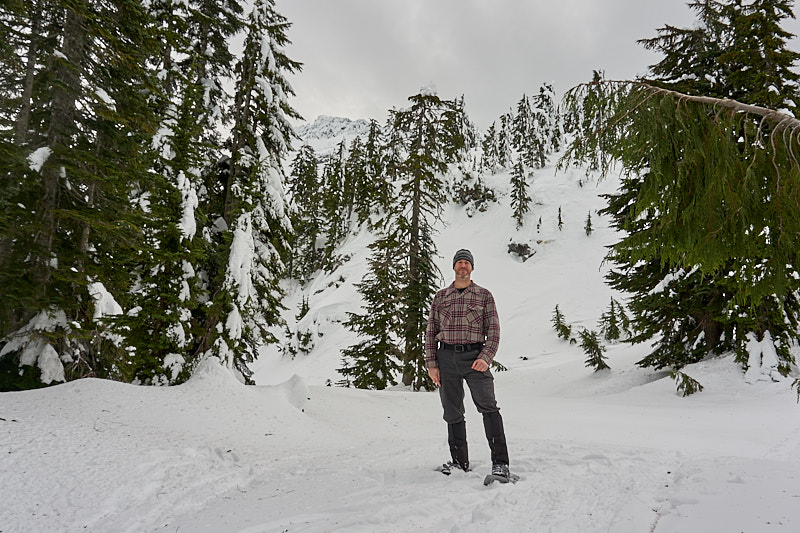 Back down the bowl to cruise around on the snowshoes.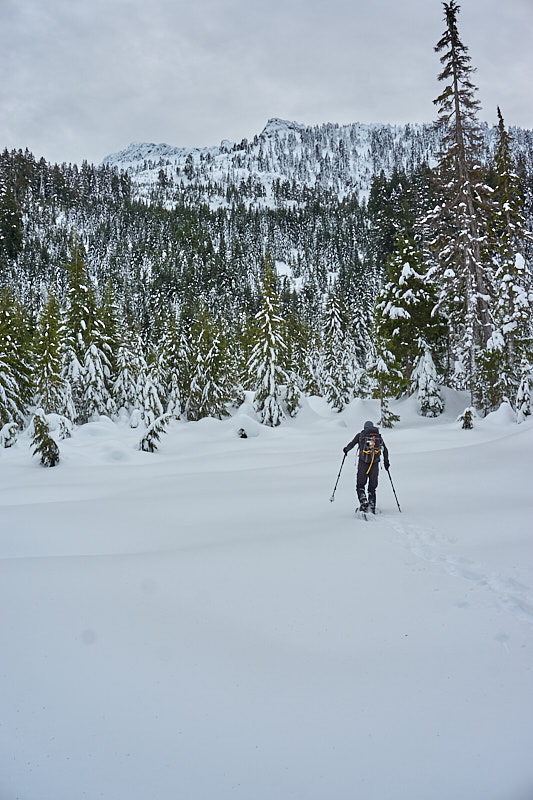 Followed this game trail for bit. Coyote maybe?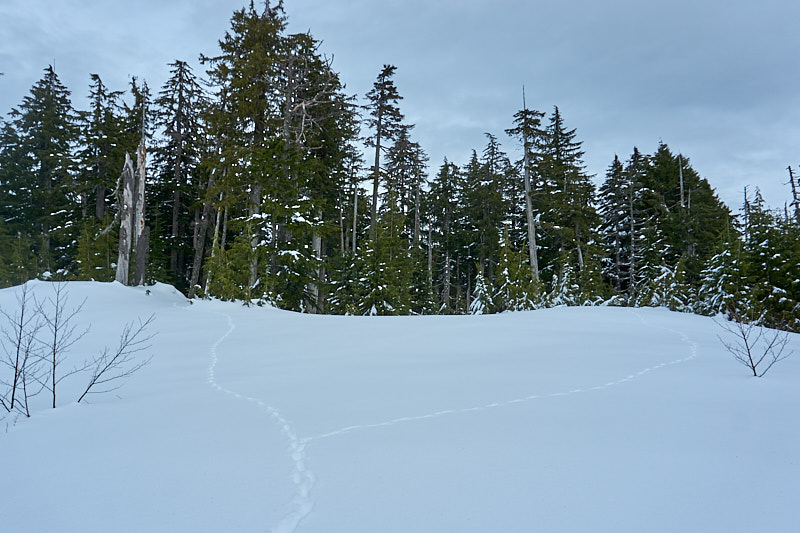 We didn't see anyone all day until our way down the road where we passed several people on the way up. A few of them later flew by us on their skis on the way down... so depressing