I stumbled across a youtube video of someone that made their own GoPro chest mount out of the plastic plate from the retail packaging. I thought I'd give it a try for my new GoPro Hero2. I'm very happy with how it turned out. Fully adjustable!
I used a dremel to cut the strap slots into the plate and round the corners. The belt is a 1.5 inch wide shoulder strap from a laptop bag. The buckle is from an unused feature off an old suitcase. The shoulder straps are 1 inch wide. One strap is from an old bag we had laying around, and we purchased a matching length at a local fabric store. Lastly, I talked my lovely wife into operating that complicated thing called a sewing machine.
If you can't find straps, adjusters and buckles laying around, check your local thrift store for backpacks and bags. If you don't have the plate from the retail packaging, you can easily create one with a piece of plastic and a flat adhesive mount.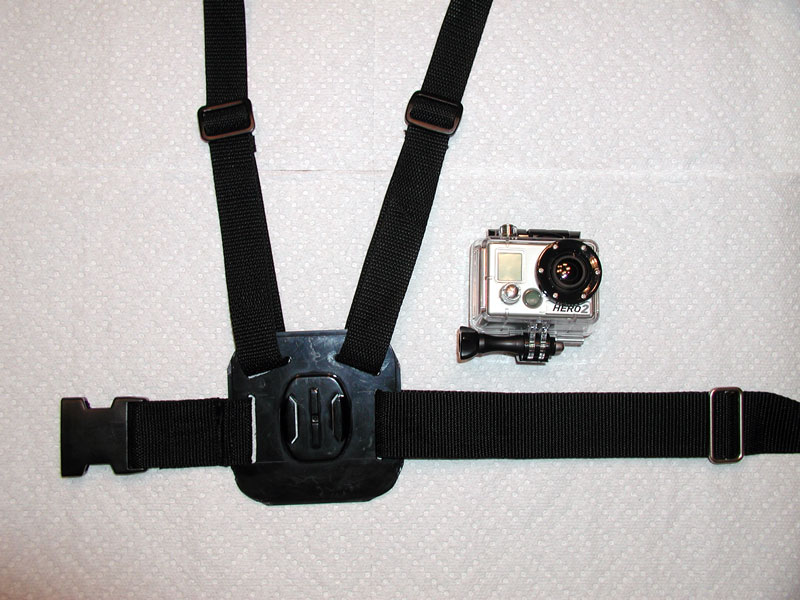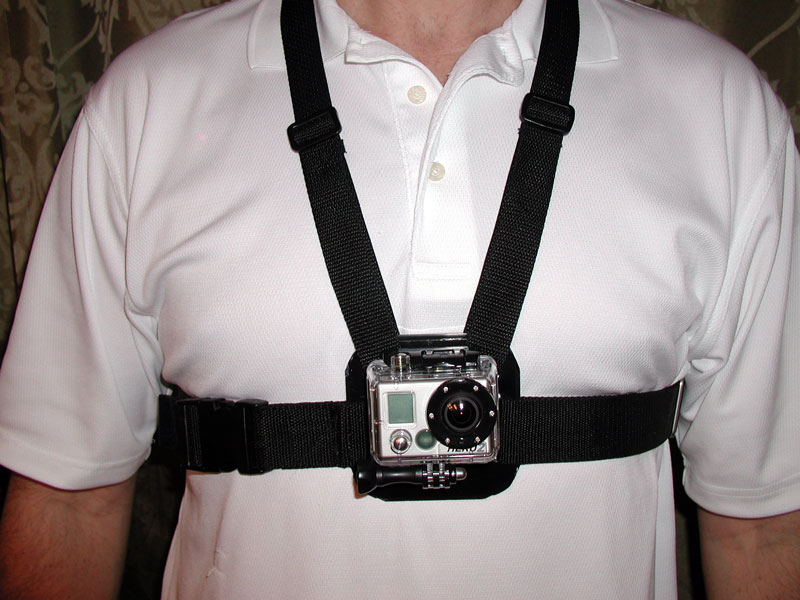 View of the back of the chest mount. Some 2 inch strap I found makes a loop around the waist belt. The upper d-ring is from an old bronco seatbelt. The center section is part of a shoulder strap.